Campus ballads tune to yesterday melodies
(CRI)
Updated: 2004-04-15 10:13
On a sunny Sunday afternoon, as I lie drowsy in bed listening to the radio, a clear and familiar melody unexpectedly slides into my ears: "Tomorrow will you still think of the diary you wrote yesterday..."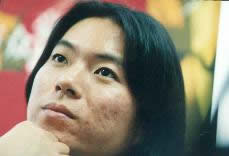 Gao Xiaosong, a drop-out of China's prestigious Tsinghua University, is among the first batch of people who created China's own campus ballads. [file photo]

The song is called "My Deskmate Girl," a long-term favorite of mine, and the most popular campus ballad song on the mainland a decade ago.

Campus ballads originated in Taiwan in the 1980s. At that time, a group of Cenozoic musicians led by the "Godfather of Taiwan Music", Luo Dayou, dedicated themselves to write songs in down-to-earth words, with easy-to-sing tunes. These songs, including Grandmother's Penghuwan and Love Affair 1980 soon inspired an impassioned resonance among students, and became quite the rage across the entire island.

Since the mid 1980s, campus ballads boarded on the mainland. For the first time, on the campus of two of China's top colleges, Beijing University and Qinghua University, guitarists began to appear, who could write, sing and play the guitar. As this group grew in number, it became a common spectacle for college students then to spend their weekend nights sitting on the grass and singing campus ballads together.

Among them, there are two soul-persona we cannot leave without mentioning: Gao Xiaosong and Lao Lang. The former wrote the mainland's first campus derry, "My Deskmate Girl", and the latter sang it. By recalling those innocent and carefree school days, the man in the song suddenly realized a sprout of love between him and the girl who sat next to him. Many former students may find this plot familiar, and it's likely to arouse a resonance. In later years, the golden pair produced several other famous songs of this kind.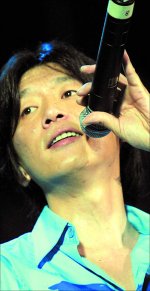 Lao Lang is said to be born to be a campus ballad singer. [file photo]

As for female singer, Ye Pei is typical. She was a vocality-majored graduate from the Music Academy of China. By chance, she met Gao Xiaosong and began their cooperation.

Another notable figure in this field is Huang Xiaomao, a senior music producer and now the deputy president of Warner's Music in China. He first introduced "Campus Ballad" to the mainland.

Campus derry is usually played in a gentle tone, with a sense of leisure and freshness like western country music. But they are not the same, as campus derry generally expresses the inexperience of youth, and its sentiments are not too strong.

Instead of purely pursuing for commercial profit, campus derry musicians make the quality of the song their priority. They won't blindly cater to passing trends, and are reluctant to add commercially appealing to their creation. Just as Ye Pei once said that what she really wants is to produce more songs that are pleasant to the ears.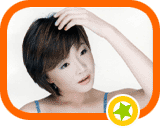 Ye Pei [file photo]

Campus derry is far less profitable than the mainstream love songs. Thus has caused developing stagnation in recent years and a loss of musicians. On the mainland, musicians now engaging in this field can be counted on the fingers.

At a recent music awards show, mainland singer Pu Shu was the big winner thanks to the great success of his new album. Remember several years ago, Pu Shu attained popularity when his household campus derry song "White Birch Trees" swept millions of college students off their feet. With his singing style getting more commercialized, he has become more popular.

Personally, I prefer his original style. But you can't solely attribute this change to commercialism, as there's one thing that can't be neglected: everyone will grow up. Fortunately, we have those old good memories with us, right? Well, that's enough for me.
Today's Top News
Top Life News

68 officials punished for deadly accidents




1 Italian hostage killed; 2 more Japanese held




Beijing slams Chen's 'independence push'




Cheney: US-China relations in good shape




Chinese TV makers to appeal US tariffs




Bush endorses Sharon's plan on W. Bank