Youth sex abuse must be tackled
(Beijing Today)
Updated: 2004-04-12 10:16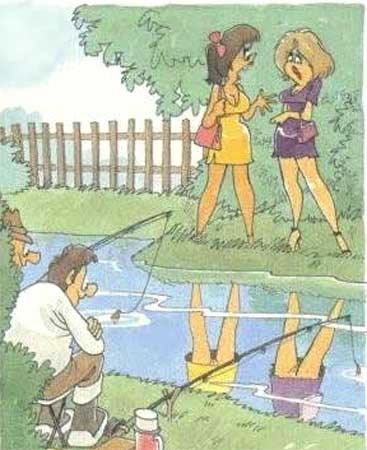 Sexual harassment has sped up among young victims who are still not mature enough to protect themselves.

People in China have read of cases of sexual abuse in other countries, but many do not seem to realize that it's a problem here as well. Many children and parents simply ignore it and know little about it.

An online survey conducted by Your Intimate Sister, a monthly journal for primary and middle school students, found that only half of the students in the survey had scarce knowledge on sexual abuse, and nearly one-third had seriously misguided ideas about it.

The survey, which began from the end of this January and lasted for 20 days, involved more than 6,000 respondents.

Not taken seriously

Research conducted last year by Wang Dawei, a criminologist at China Police University, showed that attacks suffered by children were mainly robbery or those of a sexual nature. Nearly one-half of the attacks were sexual assaults.

This compares worryingly to the results of another survey by Your Intimate Sister and The Chinese Youth League in 2003, which involved more than 10,000 primary and middle school students and 17,000 parents. They were asked to name the two most worrying risks they faced, and the most common results were traffic accidents.(selected by 57 percent of students and 58 percent of parents) and "robbery on the way home or to school" (18 percent of students and 25 percent of parents). The risk of sexual assault climbed 0.22 percent among students and 0.69% among parents. It ranked last in the top 10 dangers the survey listed.

This lack of concern is perhaps one reason why there is so little education about sexual abuse, either at school or at home. According to the online survey, 52 percent of the respondents said no one ever told them about sexual assault; about 41 percent said "my parents never told me"; and only 7 percent said they had received some information about it from their teachers.

When asked what they knew about sexual abuse, about one-third of respondents believed it only came from the opposite sex; 27.41 percent said "only girls suffer from sexual abuse", and 25.93 percent thought "it's only perpetrated by strangers."

"If children do not know what sexual abuse really means, of course they won't know their rights or how to protect themselves consciously when they find themselves in a dangerous situation," said Zhong Yinping, chef editor of A Close Sister, in the report.

Even some culprits have claimed to have been unaware that they were breaking the law. In July 2002, pop star Hongdou was convicted of child molestation and sentenced three years in jail.

According to prosecutors, he deceived the boys into coming to his hotel room where he then persuaded them to have sex with him. But when he was arrested, the singer said he didn't realize what he had done was sexual abuse which is totally against the law.

According to Zhang Xuemei, vice chief of Beijing Children's League Aid and Research Center, sexual abuse of children means violating the sexual rights of children under 18 years either violently or through any other method.

Where does the danger come from?

When asked "if you think are most at risk of sexual abuse", 72 percent of the respondents said "in public places"; among them, 27 percent said the bus was the most dangerous place; 16 percent said school and 11 percent thought the greatest risk was at home.

"I dare not take the bus to school in summer time," said Liu, a 15-year-old female middle school student. I have once encountered rascals who touched my breast deliberately. Among the crowded people on the bus, I could not find where the hands came from." she said.

However, according to Zhang Xuemei, many more serious cases happen at school or the family, and the culprits are teachers, relatives and even parents. The problem with these cases is that many never come to light and can go on for several years.

In December 2003, Beijing Youth Daily ran a story about Chen Youhai. The former math teacher at a primary school in Tongzhou District was sentenced to life imprisonment for sexually abusing 16 female students of his classes.

From 2000 to 2002, Chen, who was in his fifties, asked his students Li, Hu and Du to go to his office for special courses and then raped them. He did this on numerous occasions, telling the girls they would get in trouble if they told anyone about it. The three girls were aged between eight and ten years old at that time. Chen also abused 13 other girls in his office on many occasions. It was two years before his crimes were exposed.

In July 2002, Zhuo, a resident of Fangshan District, was sentenced to 14 years in prison after being found guilty of having abused his 15-year-old daughter for the previous four years. In 1998, Zhou divorced his wife and kept custody of his daughter.

After that, he raped her nearly every week. If she resisted, he beat her badly. The girl was too frightened and ashamed to tell anyone about it. It was four years before her mother discovered the scars from Zhuo's beatings, and then reported it to the police.

"In cases that happen at school or at home, it's easy for the criminals to take advantages of their victims' trust," Zhang Xuemei said.

"Generally, it's hard to expose these cases. Since the criminals usually have close relations with the victims, it's easy to avoid the vigilance of others. Besides, the victims are often too young to protect themselves, and they might have feelings of respect, trust or fear towards the culprits, and dare not turn to oters for help," said Zhang.

Where can find help?

The survey asked, "once you suffered from sexual abuse, what would you do first?" In the replies, 45% said they would "resort to law"; 29% would "tell friends"; 8% would "keep it as a secret"; 5% would "call some consulting hotline"; less than 1% said they would tell their teachers.

Zong Chunshan, chief of Beijing Children's League Aid and Research Center, said it was a good thing that many children were aware of the option of recourse to law. However, he pointed out that it would be better if more felt able to tell their parents first, since they would probably be able to take more effective methods, such as collecting evidence, as well as providing comfort. It's not the job of the police to offer comfort, Zong pointed out, and this could make seeking legal aid a traumatic experience for victims.

Zong called on parents to warn and educate their children about abuse, especially as there is little education about it in schools in China right the moment. Besides, school classes can only offer general information, and may not be able to pay special attention to each child about particular troubles.

Zhang Xuemei added that the need for social care centers to help abused children is urgent. She said that after suffering sexual abuse, many children dare not tell their teachers or parents for fear of being reproached. Therefore they need social help centers to offer a sympathetic ear. Though there are many help centers in China, she said, generally they only provide one specific service, such as law, psychology or health. General and professional help centers are needed.
Today's Top News
Top Life News

68 officials punished for deadly accidents




1 Italian hostage killed; 2 more Japanese held




EU set to lift ban on arms sales to China




Beijing slams Chen's 'independence push'




Cheney: US-China relations in good shape




Chinese TV makers to appeal US tariffs