Paris Hilton's video co-star drops suit
(Agencies)
Updated: 2004-04-11 08:40
Paris Hilton's former boyfriend, who appeared with her in a sex video that went public, has dropped his $10 million slander lawsuit against the heiress and her parents.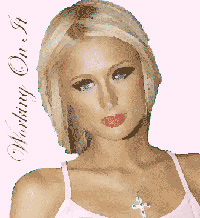 In court papers filed Tuesday, attorneys for Richard Salomon asked to dismiss claims against the Hiltons. No reason was given for the request. Salomon's attorney, Martin Singer, did not immediately return a call for comment made Friday after business hours.
The heiress to the Hilton hotel fortune made a homemade video with Salomon three years ago. Snippets were sent to various media outlets and made the rounds on the Internet.
Salomon filed suit last November, alleging Hilton was an "active participant" in making the video, but she and her family have waged a "cold, calculated and malicious campaign to portray Salomon as a rapist" to protect her image.
Singer has said a friend of his client stole the tape.
The suit will continue against Hilton publicist Siri Garber, whom Salomon claimed in court papers "orchestrated" a campaign against him.
The videotape of Salomon having sex with Paris Hilton surfaced last year just before the launch of her reality television series, "The Simple Life."
Today's Top News
Top Life News

Iraqi group claims holding 30 foreign hostages




Big rally demands inquiry into shooting




Pressure on students causes social problems




Rich gas in Tarim to ensure stable supply




Social security cash to be invested overseas




In Chongqing its all in the cards