'Lei Feng Spirit' - antidote to selfishness - sleeps?
(Shanghai Star)
Updated: 2004-03-15 09:52
A recent survey in Chongqing revealed a fact that worried many people: few Chinese today remember Lei Feng.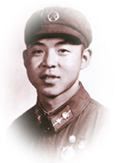 Lei Feng

Some people are worried that the country's programme of economic reforms has made ordinary Chinese more selfish and indifferent to the lives of others. To change the situation, they believe it is extremely important to promote and carry forward "Lei Feng Spirit''.

Lei is China's most famous symbol of sacrifice for others. The soldier died in an accident on August 15, 1962 at the age of 22. Since then, he has been characterized as a selfless and modest figure and an ideal example to be followed by people across China.

Although the concern that a moral crisis exists does merit consideration, its long-term viability is doubtful.

In spite of various interpretations, the crux of "Lei Feng Spirit'' was self-sacrifice. As an idealized example, Lei Feng has long been described as a person who always cheerfully serves others and makes contributions to society.

However, everyone lives in a specific social context, and so did Lei Feng. When social context changes, "Lei Feng Spirit'' (such as the simple way in which he lived) may be difficult to maintain.

At the outset, there seems no economic foundation to support "Lei Feng Spirit'' any longer. Under the planned economy of Lei Feng's time, the interests of the collective were highly valued and individuals were not encouraged to promote their own interests at all. In fact, during that time, Chinese placed the main emphasis on the interests of the group rather than on the wishes of the individual. And "Lei Feng Spirit'' was a vivid reflection of this.

Nowadays, China is striving to develop a market economy. The idea behind a market economy is that everybody pursues his/her own self-interest. In doing so, society can benefit as a whole. The behaviour of each individual is governed by the law instead of by the government. In other words, the current economic system in China encourages people to follow their own self-interest rather than involve themselves in self-sacrifice, provided they don't hurt anyone else.

Moreover, the cultural background has also changed to a great degree. In Lei Feng's time, the whole culture in China was closed to the outside world and there was no diversification inside the country. The dominant philosophy of life was, "Carrying on the revolution". As a result, Lei Feng's highest goal was, in his own words, to be a mere "screw in the machinery of the revolution".

Since China's reform and opening-up, people in China have experienced fundamental changes in culture. The focus on values has moved from ideals to practical things. Therefore, in today's China, the culture is rather more diverse. People have different worldviews and make different choices. It is almost a myth to request everyone to have the same philosophy of life.

Given the lack of a social foundation, promoting "Lei Feng Spirit'' is nothing but another futile slogan. Whether we admit it or not, there have been too many idolized features over the past few decades which were designed as good examples to the Chinese people, encouraging them to do good deeds and put other's needs first. However, none of them turned out to be effective and became mere hollow slogan.

Indeed, there is a real need to awake indifferent souls in China today. But "Lei Feng Spirit" is not the answer.
Today's Top News
Top Life News

China puzzled over US filing tax complaint at WTO




Chen, Annette Lu slightly wounded in shooting




Specific reform objectives set for banks




Bush urges allies to stick with united mission




Marriage bells toll in cyber churches




Chinese, French women hold dialogue