Forbes list of big stars stirs controversy
By Raymond Zhou (China Daily)
Updated: 2004-02-24 08:42
As a group, entertainment and sports stars rank among the richest in China. But their money-making capability has never been systematically gauged until Forbes came out with a bare-all list this month.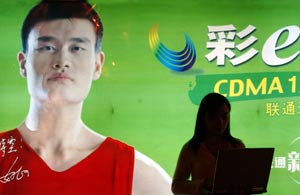 The Forbes Celebrity 100 list, compiled and published by the Chinese edition of the US-headquartered business magazine, for the first time probed into the murky waters of those who make their fortunes by being in the spotlight. And just like its ranking of the country's top 100 richest people, this one has caused an immediate controversy.
Actress delighted
Zhang Ziyi, of "Crouching Tiger, Hidden Dragon" fame, was the only one on the list who was publicly delighted. The actress reportedly made 26 million yuan (US$3.1 million) last year and was No 2 on the overall power list. "It's a recognition and an encouragement," she was quoted as saying.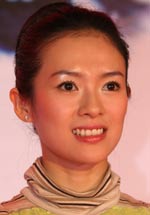 Others have interpreted it more as an insult or slander. They showed either dignified or bemused indignation. Those who have talked to reporters all emphasize that their earnings have been greatly exaggerated, yet none of them was willing to go on record and correct the "errors" by providing more accurate figures.
Han Hong, a pop singer, felt that the gap between 20 million yuan and her real income was so wide that she immediately contacted her attorney. She wanted to know whether she could take legal action against Forbes for possible negative consequences that the revelation would have on her career. "Was it legal to make up numbers and publicize it?" Han reportedly asked.
Yu Quan, a pop duo that also raked in 20 million yuan (US$2.4 million) according to Forbes, was a little amused. It could be that high if there were no bootleggers out there, they said. "The magazine wants to have fun, and we'll let them. It doesn't matter if they say we made 1 billion a year."
The overall ranking is made up of two parts: money earned and media exposure achieved. The calculation method is borrowed from its New York headquarters, where similar lists are compiled each year. For example, celebrity earnings are estimates based on figures culled from interviews with agents, executives and entertainment insiders.
While most listees complained that they had never received any inquiry from the magazine, Forbes China claims that they had talked to 70 per cent of the stars, including their legal or business representatives.
Forbes explained that the figures are pre-tax gross income when it is earned, not when it is paid. "It is a concept of sales revenue, not profit," says Hao Bing, who headed the project for the magazine.
That may explain some of the discrepancies. For example, Sun Nan, a pop singer, earned 24 million yuan last year according to Forbes, but his agent disputed it, adding that would mean Sun appeared in one performance every three days, and inadvertently implying that his average take from each performance is over 200,000 yuan (US$24,000). Forbes, on its part, has clarified that they did find Sun had an annual total of 100 performances. Therefore, the difference may lie between his fees and his personal take.
Promotional gimmick
Most insiders question or rationalize the numbers from several different angles. They seem to agree that this is a promotional gimmick that the magazine is doing for itself in the China market. It knows what kind of topic can create the biggest buzz. Celebrities have always been a useful resource, says one entertainment executive, and can be used to promote its own products such as publications and conferences.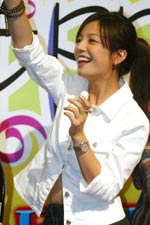 The most serious attack comes from those who feel that Forbes has not come to grasp with the unique nature of China's entertainment industry. Some of the figures are so ludicrous, they charge, that they could only be calculated by someone totally unfamiliar with the industry. For example, Forbes may have learned a singer's stated fee and the number of appearances in a year, but the actual fee may vary widely from show to show.
A well-known singer illustrated it to China Daily from her own experience: She regularly adjusts her fee by the nature of the performance and the size of the venue. Income from television appearances is nominal, but she could charge a six-digit fee for a single song performed in an outdoor stadium for a trade-sponsored event, such as a garment festival.
Income from record sales is even more elusive. China's record industry is in such a bad shape that singers tend to treat it merely as a promotional tool. Whatever figures of CD sales you see in the newspaper are probably made up to make the singer and the record company look good, she said, on the condition of anonymity.
There are whispers to the effect that the Forbes figures actually underestimated Chinese celebrities' earning power. True, you cannot calculate one set of appearance fee against all shows, but stars regularly have two sets of books, one for the tax authority and one for themselves. Actual fees are usually double the stated figures so that tax liabilities on parts of both the performer and the performing company can be sharply reduced.
Cash transactions
China Daily's source revealed that almost every deal is a cash transaction. They have to carry trunks of 100-yuan bills to my home before I'll sign a contract, she says.
It used to be that neither side would pay much tax for the fee, but the performing company, usually a makeshift operation by someone who was in it for the quick money, would issue the star a hand-written note showing tax paid. But authorities started cracking down in the 1990s, and this kind of scheme could no longer work. And now many stars would pay tax based on a fee that is lower than the actual figure but still acceptable to authorities, resulting in lower official earnings.
In November 2002, the Beijing tax department set up a database for "high-priority" individuals, mostly celebrities. Government monitoring has been raised as public attention on the issue intensified. On the Forbes list, authorities were not willing to comment.
The celebrities do not pay tax in one place, sometimes not in one country, as is the case with basketball star Yao Ming and martial-arts film hero Jet Li, both generating significant income in the United States. And we have the obligation to keep everything confidential for tax-payers, they say.
Secrecy good or bad?
Investigations unveil hat some stars act as spokespersons for local tax bureaux, such as Zhao Benshan in Liaoning and Xu Fan in Beijing, says Hao Bing, the Forbes list compiler.
But is secrecy good or bad for the industry? Celebrities claim they need it not only because it is their right to privacy, but their personal and family security depends on it. Now that the "cat" is out of the bag, they claim they'll have to fear about crimes like abductions that may be committed against them. The bodyguard business will get a boost, some quip.
Some commentators herald the list, imperfect as it is, as a step out of the shroud of secrecy into the sunshine of transparency. As Zhou Peng, editor-in-chief for Forbes China, says, this list is intended to chronicle as well as push these industries towards maturity.
Behind the Forbes ranking is Chinese people's intensifying gaze into the black hole of wealth creation, and accompanying it, a latent sense of envy and curiosity and an awakening to the huge potential of the most glamourous businesses.
Today's Top News
Top Life News

China puzzled over US filing tax complaint at WTO




Chen, Annette Lu slightly wounded in shooting




Specific reform objectives set for banks




Bush urges allies to stick with united mission




Marriage bells toll in cyber churches




Chinese, French women hold dialogue