Chiang Kai-shek's widow dies at 106
( 2003-10-24 14:42) (Agencies)
Madame Chiang Kai-shek, once the most powerful woman in China, has died aged 106 at her home in New York, Taiwan officials said Friday.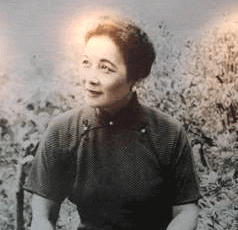 The beautiful, iron-willed woman was feared for decades as a formidable force behind her husband, Chinese Nationalist Generalissimo Chiang Kai-shek.
"We were told that Madame Chiang passed away at about 11 something last night," said Andrew Hsia, an official of the Taipei Economic and Cultural Office in New York.
"We were told that she passed away very peacefully while she was resting," he said.
Madame Chiang had been treated for cancer and other ailments. After he husband's death in 1975, she spend most of the time in her Manhattan apartment or at her family's estate in Lattingtown, an exclusive Long Island suburb 56 kilometers (35 miles) east of New York City.
Madame Chiang and her husband, Chiang Kai-shek, were once one of the world's most famous couples. They married in 1927, one year after Mr. Chiang, also known as the Generalismo, took over China's ruling Nationalist Party.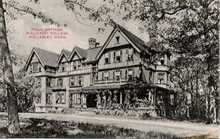 The Long Island Mansion

She was born Soong Mei-ling in 1898, on the southern Chinese island of Hainan. Her family's background could stand as a brief history of modern China as seen through revolution, efforts to unify and modernize, and the split between the Chinese mainland and Taiwan.

Her father, Charles Soong, was educated as a Christian missionary at Vanderbilt University in Tennessee. Soong worked closely with Dr. Sun Yat-sen, leader of the Nationalist revolution that overthrew China's last emperor in 1911.

Education was important to Soong, and Madame Chiang and her two sisters were among the first Chinese women educated in the West at a time when foreign education was considered important only for sons.

A scholar at heart, Madame Chiang once said her idea of happiness would be a life of uninterrupted reading, studying and writing.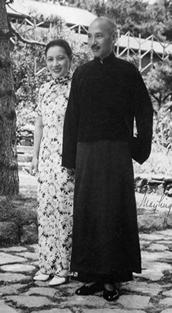 The Chiangs

Madame Chiang met her husband, a disciple of Sun Yat-sen, around 1920, and married him Dec. 1, 1927. She later converted him to Methodism, but their marriage was often stormy, in part because of Chiang's infidelities.

Madame Chiang's sisters also married prominent Chinese figures.

Ching-ling, the second of six Soong children, married Sun Yat-sen, the father of modern China. She broke with the family's Nationalist ideology and sided with the Communist Party after her husband's death in 1925.

She was appointed to a high-ranking position in the central government in Beijing, one equivalent to vice president. Madame Sun died in 1981.

Madame Chiang was a working wife, taking on tasks ranging from interpreter and social worker to head of China's air force during World War II, an ironic twist of fate since she suffered greatly from air sickness.

She was also one of her husband's most prominent lobbyists in Washington. The Generalismo could not speak English and disliked dealing with foreigners, so his wife became his spokesman for the outside world.

In one of her most famous U.S. public appearances, she addressed the U.S. Congress in 1943 in her perfect English, her slender figure dressed in stunning black traditional Chinese dress. She tried to convince Congress that defeating Japan was more important than stopping Germany, and that U.S. forces should concentrate more on battling the Japanese in China.
Madame Chiang and her husband had no children of their own.
After her husband's death in 1975, Madame Chiang moved to the United States, staying in the stucco Long Island mansion where a large portrait of her late husband decked in full-military regalia hung in the living room. She moved out of the house in 1998 and spent most of her time in her Manhattan apartment.