US:The ordinary and the exceptional tell their stories for posterity in new oral-history program
( 2003-10-24 10:51) (Agencies)
Studs Terkel says he's ``deaf as a post,'' but it hasn't stopped the oral historian from advocating the art of listening to the people he calls ``the uncelebrated.''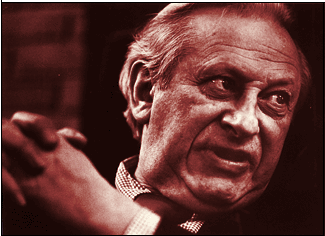 The master interviewer and author was on hand Thursday for the opening of an oral-history recording booth at New York's Grand Central Terminal, where _ for the next two years _ people will be able to record and archive their memories and musings.
The booth is the flagship of StoryCorps, a program devised to help people record oral histories of friends and family.
Would-be interviewers can visit the orange and yellow soundproof booth in Grand Central to interview a relative or acquaintance. The two receive a CD of their 40-minute session, and _ with their permission _ a copy is archived at the American Folklife Center at the Library of Congress, in Washington, D.C.
``The non-celebrated people will at last be celebrated in their own way,'' Terkel said Thursday. ``The school teacher, or the sanitation worker, can go in and talk about his or her life.''
The 91-year-old author is best known for his interviews of ordinary Americans, such as those gathered in his 1982 book, ``Working,'' interviews with people talking about their jobs. Other books include the 1992 work ``Race: How Blacks and Whites Think and Feel About the American Obsession,'' and, in 1995, ``Coming of Age,'' recollections of men and women 70 and older. His new book, ``Hope Dies Last"People lined up after Thursday's ribbon-cutting for a chance to be interviewed by Terkel, who was recording five-minute oral histories.
Documentary filmmaker Meema Spadola, 33, first in line, called the program ``empowering.''
``I only wish my grandfather were alive, and I could bring him here,'' she said.
StoryCorps founder Dave Isay plans to open similar booths elsewhere, starting in February. Archived interviews will be accessible to the public on the Library of Congress Web site.
A radio documentarian, Isay often interviews people who wouldn't otherwise be heard by a national audience. He came up with StoryCorps, he said, because ``at some point I started to see the enormous impact that it had on the people who were doing the interviews and being interviewed.''
Isay said he created the project in the spirit of the Works Progress Administration oral histories of the 1930s. Those interviews were conducted by professionals, while StoryCorps interviewers are amateurs.
Before the interview, participants can use the StoryCorps Web site to compile a list of questions. A facilitator reviews the questions before the interview and offers advice. Facilitators also interview anyone who arrives for an appointment alone.
Terkel's advice to participants is simple. A few StoryCorps interviews were done as part of a practice run before the launch. In one, subway operator Joe Caracciolo recalls delivering a baby on the train. ``It was like catching a football," he says.
In another, Isay's great-uncle, Sandy Birnbaum, tells him about meeting his wife for the first time and thinking she was too sophisticated for him. ``I tried to duck out ... but the door was locked,'' he says. ``That was the luckiest. If the door was open it would have ended there.''
An hourlong session costs $10, which includes 20 minutes with a facilitator. The remaining costs are covered by outside donors.
``Personally, it's always been difficult for me to reach out to my father,'' said Adam Matta, 28, who interviewed his father about his journey out of Egypt, where the Coptic Christian faced religious persecution.
``My folks don't tell me much about their parents. So when I have kids ... it would be nice for them to hear my dad's voice on the CD.''