Top university alters teaching mode
( 2003-10-22 09:07) (eastday.com)
Reforms in the teaching system at Shanghai University - famous for pionee-ring educational reforms in the city - have triggered a campus debate on the merits of the new mode.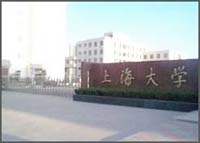 Mailboxes of university leaders have been flooded with some 5,000 student letters each year since the reforms were launched in the early 1990s, with a majority of mails expressing dissatisfaction and anger at the new trials, officials said yesterday.
Among the new steps, the "Semester System" and "Flexible Scheduling" were the main focus of the bitter debate.
Launched in 2000, "Flexible Scheduling" is a creative measure, which allows students to choose their own course period and at their own time.
Everyday from 8 am to 8 pm, classes in all majors are available every two hours each, just like the flexible movie screening schedule at theaters.
Currently, most local universities adopt a "Semi-credit System," in which most classes are arranged by teachers.
"Under the new system, students are free to arrange their own study agenda, which can also help them form an independent attitude toward studies," Song Shaohu, a university official, said.
However, the system was beset with problems from the very beginning.
Applicant numbers for some classes were too large during some peak hours while some popular majors suffered from fewer courses due to lack of teachers.
"I'm always being crossed out from the class I am interested in and have to shift to unfavorable subjects," complained Wang Ruotian, a sophomore student, adding 70 percent of his classmates had similar experiences.
Besides, other campus services - such as school canteen and shuttle bus - are also required to adjust to the system and be available at any time when classes are over.
The "Semester System" also has been a bone of contention since Shanghai University is the only one among all local universities and colleges to adopt it. Unlike the common practice of having two semesters, the university has divided the academic year into three independent semesters.
While most universities set 16 to 20 lecture weeks each semester, students at Shanghai University have only 10 weeks for classes each semester.
Many students consider it a disadvantage.
"Since a course which normally spans 15 weeks should be finished in 10 weeks, many chapters are deleted at our university. Thus we lag behind our peers in other colleges," said Cheng Yu, a student who is preparing for the national graduate entrance exam.
Despite the problems, however, officials vowed to stick to the reforms.
"Only by learning more from advanced teaching methodologies can we build our school into a first-rate international university," said Zhou Zhewei, university vice president, adding the overwhelming, albeit negative, student response is "a vigorous signal" to improve the reforms.