Space launch timing is like a chess match
( 2003-10-14 07:48) (Xinhua)
Space launch timing is like a chess match? China's timing for its first manned spaceship flight will be decided in line with conditions in orbit, the craft's needs for orbital movements and working conditions and requirements for ground monitoring and control, according to a Chinese expert.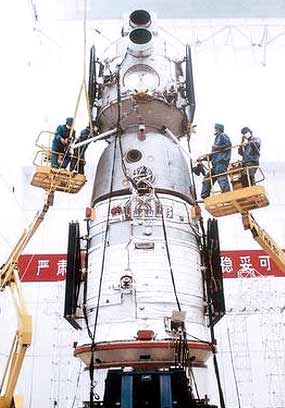 Zhou Jianping, chief designer of China's spaceship launch centresystem in Jiuquan, Northwest China's Gansu Province, said a mathematical model has been constructed with relevant data after a series of "careful calculations.''
China has cautiously announced a "Projection Window'' regarding the timing for the launch of its first manned space vehicle into the orbit, saying only that it will occur sometime between October 15-17.
While officials have kept details close to the vest, they have indicated some conditions are critical to the launch decision.First the spacecraft should be positioned in orbit with its solar panels facing the sun to ensure adequate energy supply to the vehicle during free flight.
Second, an optimum angle must be selected to prevent direct irradiation from the sun of the three infrared sensors that are used to measure the earth, while a standard temperature is maintained within the capsule.
"It is very difficult to satisfy all these requirements simultaneously when the ship flies into orbit,'' Zhou explained.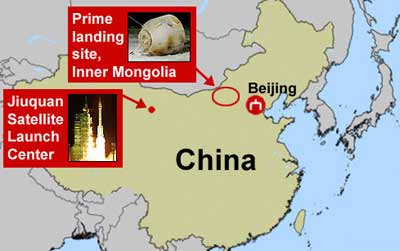 "The room is very small for choosing the 'window' since climatic conditions vary in different seasons,'' he said.