Dormant fountain comes back to life in E. China city
( 2003-09-07 14:40) (Agencies)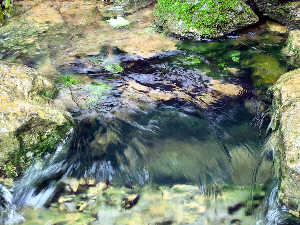 Water gushed from a well-known natural fountain in this capital of east China's Shandong Province Saturday morning after the font ran out of streams for 548 straight days.
Baotu Fountain, also dubbed the "First Fountain Under Heaven", is famous and named for the spectacular view of spouting a maximum of 162,000 cubic meters of water per day.
However, the fountain was only seasonally active since the end of 1970s due to the overuse of underground water and lack of rainfalls.
It had been dormant for some 900 days since February 1993 and the most recent drying started in March 2002.
The reactivation of Baotu Fountain Saturday is a result of abundant rainfall this year, which is 17 percent more than the average level in the same period of previous years, and the continuous water conservation efforts made by local government.
Jinan is also called a "City of Fountains" thanks to over 200 natural fountains spreading across the city.
Government sources said water conservation efforts will proceed in coming years to ensure the activity of local fountains around the year.