`Flying Tigers' wreckage found
( 2003-08-08 08:00) (China Daily)
Another crashed fighter plane from the World Word II Flying Tiger Fleet has been discovered in Dianchi Lake in Southwest China's Yunnan Province.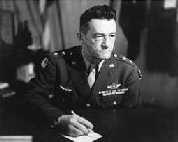 General Claire Lee Chennault (1893-1958)

China Explorers Association is preparing to salvage the plane which has been submerged in the 300-square-kilometre lake for more than 60 years.

The Flying Tiger Fleet, led by late American general Claire Chennault, consisted of American volunteer pilots who foughtJapanese invaders during World War II. They transported arms and other materials, and carried out air raids, supporting China against Japanese invaders.

The plane crashed into the lake on April 28, 1942, druing a training exercise. The body of the pilot was fished out soon afterwards.

The plane wreckage is due to be pulled from the lake by the end of October, according to Xinhua News Agency.

But a member of the rescue team, who refused to be named, told China Daily that China Explorers Association is yet to finalize dates for the salvage operation.

"The project is at a standstill because we are short of start-up capital,'' said the source.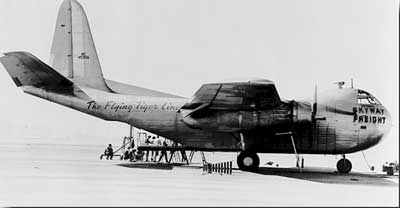 Flying Tiger Line's first aircraft was the Budd Conestoga, an all-stainless steel, rear-loading, twin-engine aircraft. Capable of lifting 7,000 pounds over a version of the famed DC-3. The C-47 could fly 7,500 pounds of cargo over a range of 600 miles at 150 miles per hour. [www.flyingtigerline.org]


He said it will cost up to 4 million yuan (US$481,920) to reclaim the plane from the lake.

The association is negotiating with the municipal government of Kunming, provincial capital of Yunnan, to help fund the project.

"We also need capital investment from the provincial capital,'' said the source.

He also said more fallen fighter planes will be found in the lake.