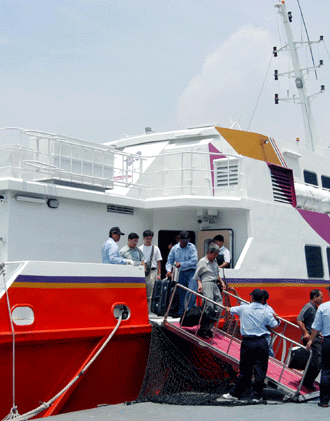 Taiwanese passengers disembark the ¡°Oriental Star¡± after arriving at Xiamen Port in East China¡¯s Fujian Province from Kinmen, Taiwan Province, July 18, 2003. Nonstop voyages between the two ports resumed Friday after a 59-day pause caused by the SARS outbreak. [newsphoto.com.cn]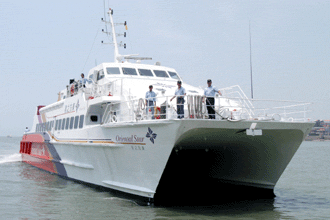 Long time no see, "Oriental Star".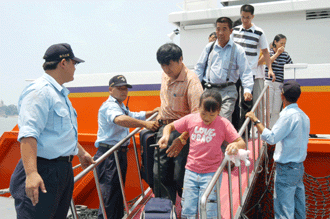 disembark from "Oriental Star"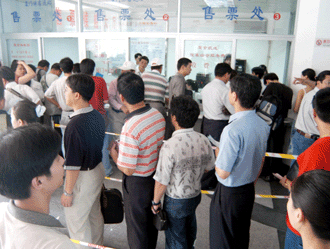 queueing up for tickets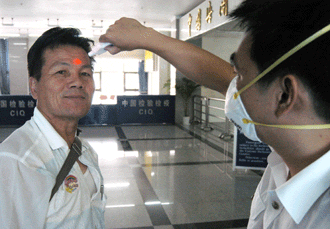 temperature check

"Tong An" ready to sail for Kinmen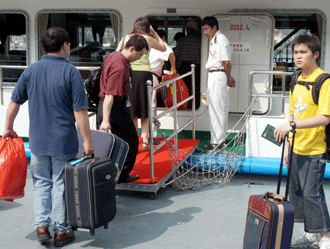 embarking "Xin Jimei" to return to Taiwan