Two Hong Kong leading secretaries resign
( 2003-07-17 08:20) (China Daily HK Edition)
Hong Kong Financial Secretary Antony Leung and Secretary for Security Regina Ip resigned yesterday, causing a major shock for the Hong Kong political arena.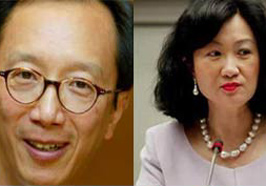 Antony Leung (L) and Regina Ip

The government announced the resignations last night of the two principal officials of Chief Executive Tung Chee-hwa's cabinet.

The government did not say who will fill the vacancy left by Ip but confirmed that Stephen Ip Shu-kwan, secretary for economic development and labour, will replace Leung as acting financial secretary.

Ip tendered her resignation on June 25, citing personal reasons. She will leave her post with effect from July 25.

The chief executive said that he tried to persuade her to stay, and suggested she consider taking long leave to get some rest and sort out personal matters before making up her mind. However, he said her decision could not be changed.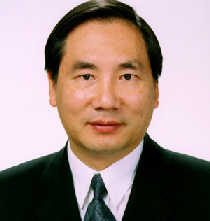 Stephen Ip Shu-kwan, acting secretary for finance [file photo]

"After careful consideration, I have decided to respect her wish and accept her resignation," Tung said in a statement, adding that he had recommended to the central government the removal of Ip from the post of secretary for security, in accordance with Article 48(5) of the Basic Law.

Praising Ip's performance during her service, Tung said she has exceptional abilities and great wisdom.

Appreciating her immense abilities and enthusiasm in serving Hong Kong, Tung said she will be missed by her colleagues and himself. He wished her great success and happiness in the years to come.

Chief Secretary for Administration Donald Tsang said he respected Ip's decision, and hailed her devotion, hard work, leadership skills and ability to take on challenges.

Ip thanked Tung and her civil service colleagues for their support during her five-year tenure as security secretary. Ip said she deeply regrets the legislative work to implement Basic Law Article 23 has not been completed as scheduled.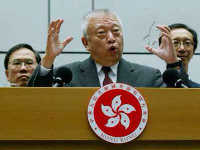 Tung Chee-hwa (C), Donald Tsang, the Chief Secretary for Administration and Antony Leung attend a news conference at a central government office in Hong Kong July 5, 2003. [Reuters]

"As a Chinese national and the secretary for security, I sincerely believe I have a responsibility to actively promote this highly important legislative task. I feel deeply honoured that I have had an opportunity to take part in this historic legislative work during my tenure," Ip said.

Antony Leung's decision to quit the civil service will be implemented with immediate effect, according to the government statement.

The financial secretary was criticized after he bought a new Lexus in January before he raised auto taxes in March, saving himself HK$190,000(US$24,359).

At the time Leung called it an honest oversight and sought to make amends by donating more than twice as much money to charity.

Leung said it was a good time to leave the post as the Appropriation Bill and the major revenue proposals in the Budget have been passed by the Legislative Council, SARS has been contained, and economic relaunch measures are being implemented with recovery in the most affected industries stronger than anticipated.

A third factor was the successful achievement of the Closer Economic Partnership Arrangement with the mainland, which was signed on June 29, the first day of Premier Wen Jiabao's three-day trip to Hong Kong.

"I am glad that I have had the opportunity to serve the people of Hong Kong, which I have carried out in all respects with a clear conscience at all times," Leung said.

The chief executive commended Leung for helping revitalize Hong Kong's economy.

"In particular, he has made important contributions in tackling the deficit, restructuring the economy, concluding the Closer Economic Partnership Arrangement between the mainland and Hong Kong, and relaunching Hong Kong after the SARS outbreak,"he said.