American Boychoir launches China tour in Beijing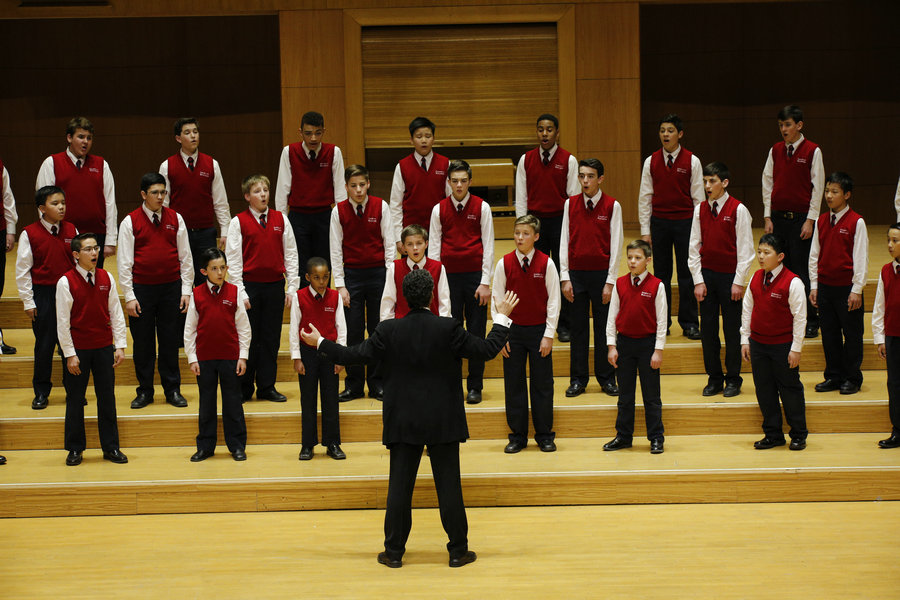 The world class music ensemble American Boychoir performs in the Beijing Concert Hall on April 20, 2017. [Photo provided to chiandaily.com.cn]
The critically acclaimed American Boychoir made its debut in China and celebrated its 80th anniversary on April 20, 2017. The highly anticipated premiere concert was set in the well-known Beijing Concert Hall.
Under the leadership of Fernando Malvar-Ruiz, Litton-Lodal Music Director, the American Boychoir will tour major cities like Shanghai, Xi'an, Lanzhou, Wuhan, Changsha, Shenzhen, Guangzhou, Hangzhou, Suzhou, Hong Kong.
The three-week tour will offer a repertoire of classical and contemporary music to Chinese audiences. Under the motto "Around the world in 800 years", the choir presented music such as "Domine Deus" by J.S. Bach, "Benedictus Est" by Ēriks Ešenvalds, "When I'm 64" by the Beatles, George Gershwin Medley, as well as African, Asian and Latin American works.