Urban exploration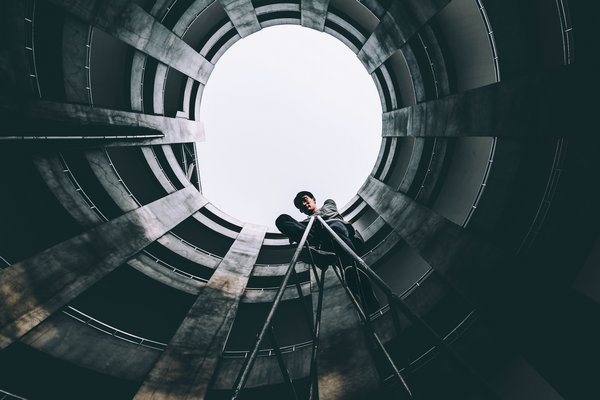 A young man does urban exploration and nestles over a Beijing parking lot. [Photo by Zhang Yu/provided to China Daily]
Dressed in a dark blue waterproof hooded jacket, sporting sleek outdoor shoes and carrying a light backpack, 33-year-old architect Zhang Yu has a hobby that involves the city's skyscrapers and bridges.
On a recent sunny weekend, Zhang along with other thrill-seekers, drove to a spacious museum on the outskirts of Beijing where age-old aircraft are kept. They crawled into the airplanes and then pulled out cameras capturing unique views.
Their urban exploration, aka "urbex", the adventurous exploration of man-made urban structures, a subculture that originated from the West, is growing in China.
"There are now around 200 active urban explorers in Beijing," says Zhang. "Probably a few hundred scattered in metropolises like Shanghai and Guangzhou."
But unlike typical urban explorers who take photos mainly for documentation, snapping refined cityscape pictures is the whole point for Zhang and his friends.