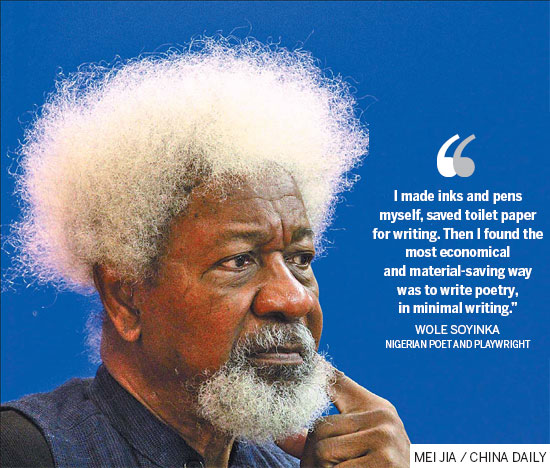 From his hair to his words, a visiting African writer inspires with his individuality, Mei Jia reports.
Upon meeting Nigerian poet and playwright Wole Soyinka, the first African to win the Nobel Prize for Literature, Chinese writer Yan Lianke is amazed by his peer's upright and treetop-shaped hairstyle. The 78-year-old laureate paid his first visit to China recently, where he found strong enthusiasm for his works from Chinese writers.
Yan praised Soyinka for being extraordinary from his hair to his works. When literary critic Chen Xiaoming also related the African's hairstyle to his writing, Soyinka joked that he felt a new theory of literary criticism is coming.