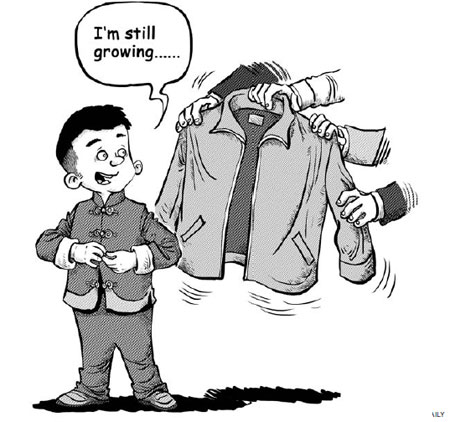 In his opening speech to the recently concluded 18th National Congress of the Communist Party of China, former CPC general secretary Hu Jintao emphasized the goal to build a xiaokang, or moderately well-off, society by 2020. The specific goal is to double GDP and per capita income of rural and urban residents both. Xi Jinping re-emphasized the goal after he was elected CPC general secretary.
The Chinese economy is widely speculated to overtake the US' economy to become the largest in the world at some point in the not-so-distant future. But does all this mean China will soon be in a position to challenge the US and the rest of the Western world in terms of economic and social development? The answer, I'm afraid, is "no".
The challenges that China faces today are enormous and, to some extent, also the result of the chaotic period of the last century. That's why the Chinese leadership has maintained its sobriety and repeatedly emphasized the importance of xiaokang, a society in which people's life is better but far from wealthy.