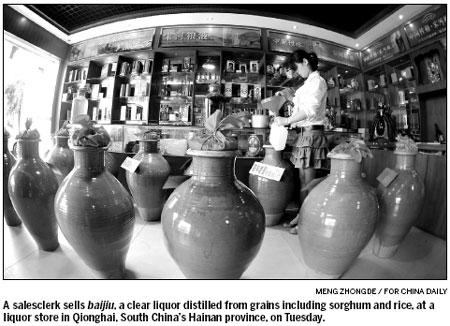 The baijiu industry has suffered a major setback after plasticizers were allegedly found in almost all brands of the liquor.
On Monday, shares in the Shenzhen-listed Jiugui Liquor Co, a large baijiu manufacturer based in Hunan province, were suspended from trade after business news website 21cbh.com reported the company's products were found to contain excessive plasticizers.
The trading of shares in the company will resume after the relevant facts are verified, the suspension notice said.