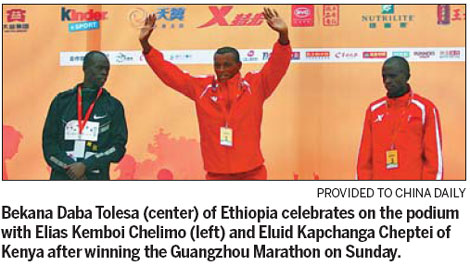 Doctors restarted the hearts of two runners after they suffered cardiac arrests during a marathon on Sunday in Guangzhou, the capital of Guangdong province.
"Both runners, 20 and 30 years old respectively, are undergoing further treatment (in hospital)," said Tang Xiaoping, director of the medical service department of the marathon's organizing committee.
The organizer did not give the names of the runners, but said they were Chinese.