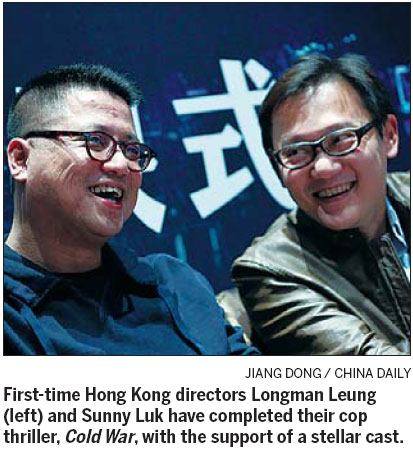 Warm your winter with Cold War, touted to be the best Hong Kong police thriller after the Infernal Affairs series, which was remade into the Academy Award-winning The Departed by Martin Scorsese in 2006. Liu Wei reviews.
Two first-time directors have reprised the glory of a classic Hong Kong film genre, Cold War, with the support of a stellar cast.
In the cop thriller, some of Hong Kong's most acclaimed veteran actors, such as Tony Leung Ka-fai, Aaron Kwok and Andy Lau flexed their muscles as they stage a war inside Hong Kong police force. Promising young actors including Eddie Peng and Aarif Rahman play supporting roles.