Key to unlock China's creativity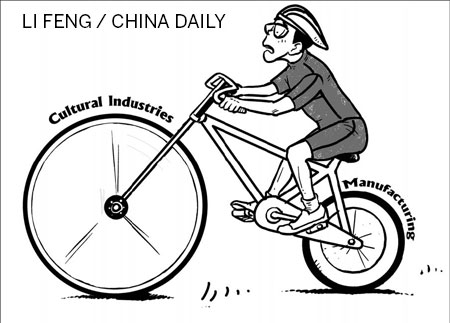 Prolonged economic difficulties in what are essentially Chinese manufacturers' main export markets pose long-term challenges to the country's economic model and this is placing an increasingly strong emphasis on the development of its cultural industries.
Cultural industries pioneer Li Wuwei, a Shanghai economist, estimates in How Creativity is Changing China (written in 2009 and translated into English last year) how little Chinese factories receive for making high quality goods for western brands, less than 10 percent of the retail price of the goods in Western markets.
And with rising inflation in China leading to higher pay demands from workers, the profit margin for Chinese manufacturers is becoming ever tighter. In the face of competition from less-developed nations, China can no longer rely on its low-cost manufacturing.

Today's Top News
Editor's picks
Most Viewed