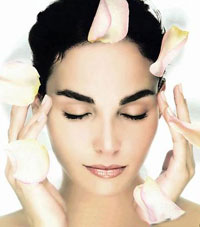 A glut of cosmetic creams injected with the latest age-erasing technologies swamp department store counters every year - the good news is that with myriad advances in skincare, some innovative formulas are scoring high on their ambitious promises.

by night

Estee Lauder Advanced Night Repair Protective Recovery Complex (RMB 840)

This potent serum is packed with antioxidants that work to repair past damage and neutralize environmental aggressors which are believed to be responsible for up to 80 per cent of aging in skin. With everyday use, this anti-aging treatment can reduce wrinkles by 40 per cent.

Estee Lauder Advanced Night Repair Eye Recovery Complex (RMB 480)

This all-in-one eye cream contains a blend of extracts, as well as moisture-locking sodium hyaluronate to diminish dark circles, puffiness and dryness while soothing the delicate eye area.

by day

La Roche-Posay Active C Cream (RMB 268)

This highly-concentrated cream delivers a mega-dose of vitamin C ¨C a naturally-occurring nutrient that holds collagen fibers together ¨C to maintain skinĄ¯s plumpness. As skin ages, less vitamin C is produced resulting in sagging and wrinkling. In clinical tests, elasticity was increased by 17 per cent and wrinkles reduced by half.

La Roche-Posay Anthelios Lotion SPF 20 (RMB 228)

Dermatologists agree that one of the best ways to prevent wrinkles is the daily use of the right sunscreen. This water-resistant broad-spectrum sunscreen gel contains the highly-effective UVA blocker, Mexoryl. And since UVA rays are believed to cause most skin cancers - and wrinkles - this is the best method to keep skin looking youthful.