Americans like celebrating things. In Thanksgiving, they even appear to have a celebration of merely saying 'thank you', which probably explains why their service industry personnel are so damn polite. Here in China, if we want someone to say 'thank you' we have to give them something first. Just like this page is a kind of 'thank you' for my salary. Anyway, here's some stuff you could give on Thanksgiving.
Bio-Line Peel Cream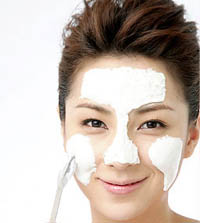 If you've been '30' for the last 10 years, then whenever friends are around, you're probably wondering how to convince your prune faced mother to hide out in the attic so as not to ruin your scam. Well no more. This year, simply daub her crinkly body in this stuff and watch the years peel away. She'll scrub up like a ripe turnip.
Available: Bitherm shelf in big shopping centers
Cost: 580 yuan for Line Pearl, 650 yuan for cream, 450 yuan for Eye Cream
Zippo
This is a cigarette lighter. Perhaps your dad could light his cigarettes with it. If he doesn't smoke, buy him something else.
Available: F/1, Grand Pacific (Juntai) Shopping Center, Xidan, Xicheng
Cost: 400-800 yuan
Treat yourself
Samurai knives
No Thanksgiving is complete without eviscerating a turkey, and where better to hang your 'exhibit A' tag than a samurai knife?
Available: Kuli's, No 43, Xinjiekou Nandajie, Xinjiekou, Xicheng
Cost: 289 yuan
Mixed Fruit Drops
I think, therefore I am (Rene Descartes), I produce the shopping page, therefore I suck (Gan Tian). Of course, I'm referring to the candies.
Available: Lotus Supermarket, Wudaokou, Haidian
Cost: 34 yuan


| | | |
| --- | --- | --- |
| 1 | 2 | |