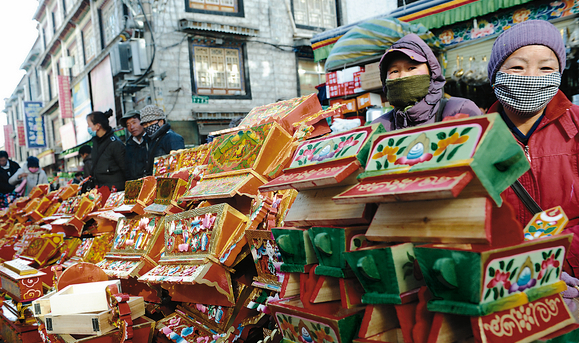 A farmer from Todlung Dechen County sells boxes of home-made grain dipper on the shopping street . [Photo/Chinatibetnews] 
With the Tibetan New Year around the corner, Chomsigkang Community in Lhasa has turned the alley beside the Chomsigkang market into a special shopping street for locals' festival purchase.
Traditional necessities for the Tibetan New Year are sold on the street, such as boxes of grain dipper and butter sculptures.