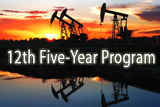 China's 12th Five-Year Program: one of the most important, sustainable living documents in the world.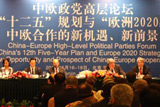 The Second China-Europe High-Level Political Parties Forum opens Monday afternoon in Beijing. The forum will focus on a blueprint for development for the next five to 10 years which China and Europe will share.
Themed China's 12th Five-Year Plan and Europe 2020 Strategy: New Opportunities and Prospects for China-Europe Cooperation, the Forum is devised to promote political mutual-trust, expand consensus and explore new growth opportunities for practical cooperation between China and Europe, so as to further advance China-Europe relationship.
A large number of political party leaders from Europe will be invited to the Forum. The first session of the forum was held in Beijing and Tianjin this May.