Roads required to promote prosperity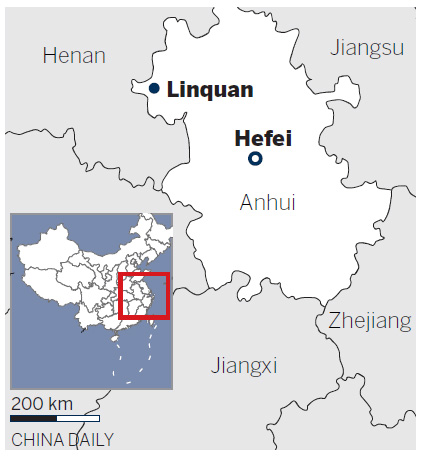 For the past 20 days or so, I have been staying in Guhe, a poverty-stricken village in northwestern Anhui province.
To visit households, I have used various means of transportation, including cars, motorbikes and electric bicycles, but I have always needed to walk at least part of the journey, as the village roads remain really muddy for days after rainfall.
During my time in Guhe, I have learned from the local cadres and villagers that the hardest thing for poverty-stricken areas to do is build roads.
There are several governmental programs focused on building roads in rural areas. Some projects are fully funded by the government, while others also require villagers to raise funding.
Some village officials told me that the last thing they want to do is take money from villagers. To decide how much money each household should pay, they have considered various factors, such as how many residents and how much land a household has.
Roads improving, giving villagers path out of poverty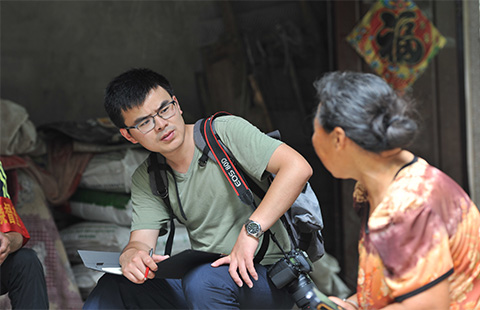 With the start of the wheat harvest this month, residents of a poverty-stricken village in northwest Anhui province are once again facing the possibility of big problems from the area's terrible infrastructure.
Li Zhongdao, a cadre in the village's Lishanzhai neighborhood, has been busy trying to persuade its more than 600 residents to donate money to rent heavy equipment to fix their dirt road.
Li said he is confident of winning support from the villagers.
A reliable road has put more money in farmers' pockets, he said, since it allowed them to take their own grain to market, rather than having to depend on buyers who would pay less since they had to go out to the village to get it.
Guhe is one of 11 villages in Lyuzhai township, "and it is the village with the worst roads", said Yu Haitian, head of the township government. "It's probably the poorest among Lyuzhai's four key villages that are eligible for poverty relief." It was not until late 2015 that a 4-meter-wide concrete road was built to connect the village with the town's center.
Subsidies put poor families into new homes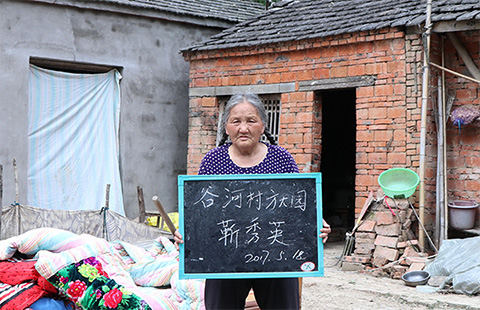 Jin Xiuying and her husband, a poverty-stricken couple from Guhe village in Anhui province's Linquan county, had lived in a mud-brick house for decades. But through a government subsidy they were able to hire some villagers to build a 60-square-meter house of brick, tile and cement.
"The previous house, which had a living room and bedroom, posed a safety risk," said Sun Fei, a Guhe village cadre.
After completion of the new house, Jin, 73, will get

30,000 yuan from the government, after which, she said, "I will need to spend no more money."
Related stories
Big houses a hedge against the future
Rural areas enjoy green shoots of prosperity
Hands-on efforts target poverty relief