Figures and facts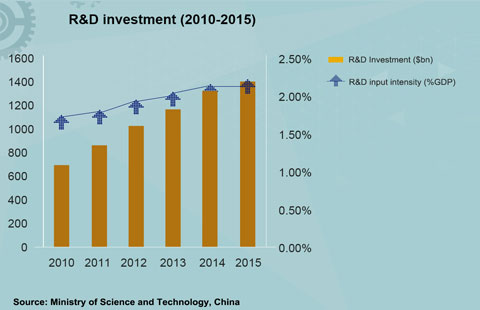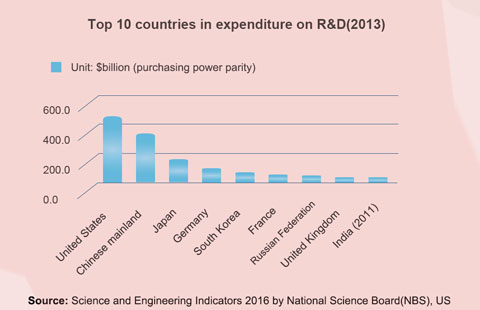 China's investment in research and development is expected to reach 2.5% of GDP, and the contribution of scientific and technological advances toward economic growth should come to reach 60%.
--- The 13th Five-Year Plan of China (2016-2020)
The central government's commitment is aimed at making China a leading power in science and technology by the middle of the century, or around the 100th anniversary of the People's Republic of China.
---President Xi Jinping's address at a biennial conference of the country's two top think tanks on May 31
Three-step goals: To develop China into an innovation-oriented country by 2020, to place China among top innovation-oriented countries by 2030, and to turn China into a technological innovation powerhouse by 2025.
--- Outline of the National Strategy of Innovation-Driven Development released by the Ministry of Science and Technology on May 23
China is now decisively the second-largest performer of research and development.
--- The US-based National Science Board that advises the President and Congress on science and engineering policy issues.