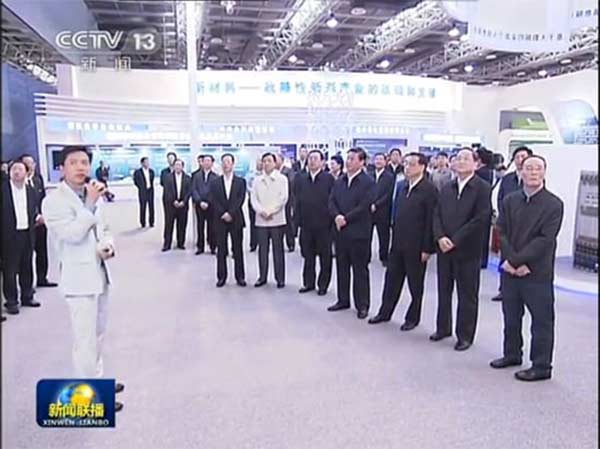 Robin Li, chairman and CEO of Baidu Inc speaks to senior officials.
Sept 30, 2013 - Group study at Zhongguancun
Xi and other senior officials held a group study in Zhongguancun Science Park in Beijing, China's answer to Silicon Valley. It was the first time that such a study was held outside Zhongnanhai, the Chinese central government's compound in Beijing..
During the visit, Xi talked with executives and scientists such as Baidu CEO Robin Li and Lenovo founder Liu Chuanzhi on a wide range of topics such as the development of an online economy and technology innovation.
Xi said technology innovation should work with economic development and encouraged companies to conduct more local innovation.