I have never been a fan of expat views, foreign faces offering "wisdom" to problems we seldom understand in the world's most populous nation. But let me share what I witnessed at Beijing's Children's Hospital late last year and encourage every participants of the two sessions to visit the hospital before considering the vast span of medical proposals before them.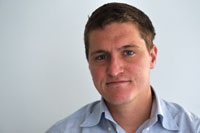 The scene was heartbreaking. Stone-faced parents holding barely conscious children wait in line to see a doctor. Some do their best to remain strong and help each other. Others overtly devastated, holding their head in both hands as they unleash a heavy sigh, unable to mask their worry.
Many have traveled more than 1,000 kilometers to the capital, spending and borrowing every yuan that could be scraped together in the hope of getting quality medical attention not available in the vast swaths of China's rural heartlands.
Unfortunately, similar scenes are repeated in major cities across the country as people in need of medical care wait in overcrowded facilities.
Beyond the big cities, there is a lack of modern medical facilities with trained professionals. In small towns there's a cultural mentality where people rightly want the best care for their loved ones, whether it be their children or aging parents in a society that takes care of its elders no matter the cost.
I'm not the first to witness or write about such scenes, though I hope I can be among the last.
The signs are promising and statistics available online to search and share, giving the aura of an informed expat view. In 2009, $127 billion was invested to create national health coverage and community healthcare, centers have supposedly begun cropping up in the countryside.
In 2011, the Ministry of Health proudly announced that 95 percent of the population had obtained at least some form of health coverage.
Number crunching aside, coverage does not equal quality, and while one lofty goal has been achieved, the money spent has slowed but not stemmed the flow of those huddled around hospitals in major cities, some dying to see a doctor.
There is no specific cure-all to the health system's ills. The problems are vast and wide, from training doctors to hospital budgets over-reliant on prescribing pills and procedures just to generate enough money to pay hospital staff.
My own experience at a Beijing hospital is incomparable to the tragedy of most, but certainly echoes the practice of the latter. A simple soccer injury that required a few stitches ended with three different IV drips, two injections and one MRI scan. I could barely sign the quadruple digit bill, my hands were so occupied by the dozen or so boxes of pills I'd also been prescribed.
Some might argue it as modern and thorough medical care for an overzealous sporting header. But it is in the countryside where modern medicine and equipment is desperately needed to offer fair healthcare for all, and the $1 trillion annual health budget pledged by 2020 is certainly heading in the right direction for the nation's most needy.
But, in an era where many countries are trying to overhaul their healthcare systems, one thing is clear — changes take time.
Sadly, for the masses occupying the nation's waiting rooms, time is something in short supply.
Contact the writer at toddbalazovic@chinadaily.com.cn