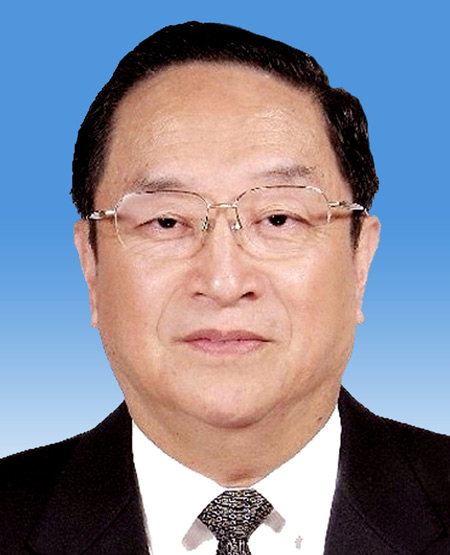 Yu Zhengsheng [Photo/Xinhua]
BEIJING - Yu Zhengsheng was elected chairman of the National Committee of the Chinese People's Political Consultative Conference (CPPCC), the top political advisory body, on Monday afternoon.
Yu was elected at the fourth plenary meeting of the first session of the 12th CPPCC National Committee, which was held at the Great Hall of the People in Beijing.
Jia Qinglin, chairman of the 11th CPPCC National Committee, shook hands with Yu amid warm applause from more than 2,000 members of the CPPCC National Committee, after the election result was announced.
Yu was born in April 1945 in Yan'an of northwest China's Shaanxi Province and graduated from the Department of Missile Engineering at the Harbin Military Engineering Institute with a major in automatic control systems of ballistic missiles.
He joined the Communist Party of China (CPC) in November 1964.
Yu had worked as technician and engineer for about 16 years and later as Party and government officials in several places.
From 2007 to November last year, Yu had been the Party chief of China's financial and economic center Shanghai.
At the first plenary session of the 18th CPC Central Committee held in last November, Yu was elected member of the Standing Committee of the Political Bureau of the CPC Central Committee.
At Monday's meeting, political advisors also elected 23 vice chairpersons of the 12th CPPCC National Committee and 299 Standing Committee members.
Zhang Qingli was elected secretary-general of the CPPCC National Committee.
The newly elected chairman and vice chairpersons are aged 63.7 in average.
Among the vice chairpersons, 11 are CPC members including Zhou Xiaochuan, the central bank governor. Four are from ethnic minority groups and two are women.
The Standing Committee members are aged 59.4 in average, 65.2 percent of whom are not CPC members.
A total of 38 Standing Committee members are from ethnic minority groups and 36 are women.
The CPPCC is a patriotic united front organization of the Chinese people, serving as a key mechanism for multi-party cooperation and political consultation under the leadership of the Communist Party of China (CPC), and a major symbol of socialist democracy.
The CPPCC consists of representatives of the CPC and non-Communist parties, personages without party affiliation, and representatives of people's organizations, ethnic minorities and various social strata.
It also has the representation of compatriots of Hong Kong, Macao and Taiwan, returned overseas Chinese, and specially invited people.
 Click to view the biographical sketch of Yu Zhengsheng