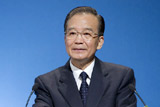 Chinese Premier Wen Jiabao is to attend the upcoming UN Conference on Sustainable Development in Rio De Janeiro, and pay official visits to Brazil, Uruguay, Argentina and Chile from June 20 to 26, it was announced on Saturday.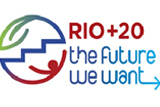 At the Rio+20 Conference, world leaders, along with thousands of participants from governments, the private sector, NGOs and other groups, will come together to shape how we can reduce poverty, advance social equity and ensure environmental protection on an ever more crowded planet to get to the future we want.

The Conference will focus on two themes: (a) a green economy in the context of sustainable development poverty eradication; and (b) the institutional framework for sustainable development.