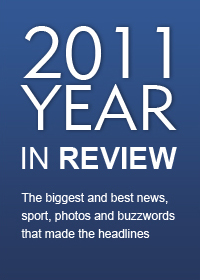 Editor's note:
2011 will go down in the history books as one to remember. From tears and triumph, to destruction and joy - the year had it all.

In our special Year in Review, we take a snapshot of some of the stories, photos and events that made headlines in 2011.

From the deadly earthquake and tsunami that triggered the nuclear crisis in Japan, to the capture and killing of Osama bin Laden, to the growing economic crisis. These are just some of the stories that led the news around the globe.

At home, it was also an agenda-setting year. From the devastating Wenzhou high-speed rail crash, the Bohai oil spill, to Yao Ming's retirement from professional basketball – to name a few. As we cruise into 2012, we take a look in the rearview mirror of the year that was.