China to build 10m affordable homes in 2011

By Zhang Jiawei (chinadaily.com.cn)
Updated: 2011-03-09 13:14

BEIJING - China will build 10 million affordable homes in 2011, as part of a plan to build 36 million properties for low-income families during the 12th Five-Year Plan period (2011-2015).

The total investment this year will be 1.3 trillion yuan ($196.9 billion), said Qi Ji, vice-minister of housing and urban-rural development, at a press conference Wednesday.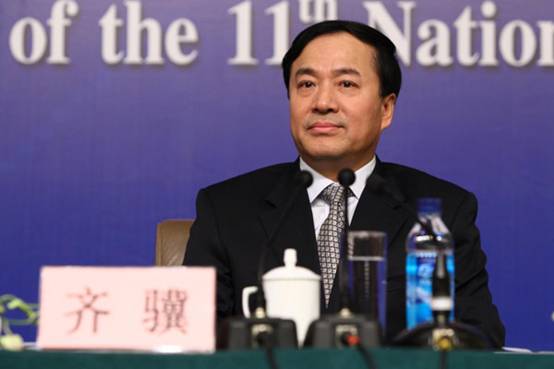 Qi Ji, vice-minister of housing and urban-rural development, gets ready to answer reporters' questions at a press conference in Beijing, March 9, 2011. [Photo/Xinhua] 
"The government will provide affordable housing projects with land for free, which we didn't include in the costs", said Qi.
China's land supply for affordable housing in 2010 soared 124.5 percent year-on-year to 24,700 hectares amid the country's strong demand for affordable housing, the ministry said.
Qi said the government will provide 500 billion yuan for the investment and the rest will be raised from the markets by non-governmental organizations.
"We have also made policies to attract more companies to take part in the building and operation of public rental houses," Qi said, adding the goal of building 10 million affordable homes this year is achievable.
Construction of 5.9 million government-subsidized homes began in 2010, and 3.7 million have been finished, according to the ministry.
Despite the government's efforts to build more affordable houses, the country's property market appears not to be cooling any time soon.
Data released by the National Bureau of Statistics (NBS) showed home prices in 70 major Chinese cities rose 0.3 percent month-on-month and 6.4 percent-year-on year in December 2010.
And in January new home prices climbed in 68 of the 70 major cities after the NBS readjusted the calculation system, with 10 of them registering double-digit growth.
But there is hope the situation will be eased as more houses become available and the government's policies aimed at reining in the housing market begin to take effect, according to Qi.
"Commercial property sales reached 900 million square meters in 2010 when everyone thought the property market was at a high," Qi said. "Construction began on a total of 1.3 billion square meters of houses last year and 3 billion more were still undergoing construction from previous years."
"We will be glad to see, as time passes, more and more houses put onto the market to ease the supply-demand imbalance."
Qi said some property buyers want to have a house in which to live and some want to experience better living conditions, but he also admitted some want to make a profit through investing in the housing market.
"The priority of our market regulation will be to move backward those who don't buy a house to live in," Qi said.