Government of Huili county, Southwest China's Sichuan province apologized for posing a doctored picture of its officials on Monday, Xinhua News Agency reported.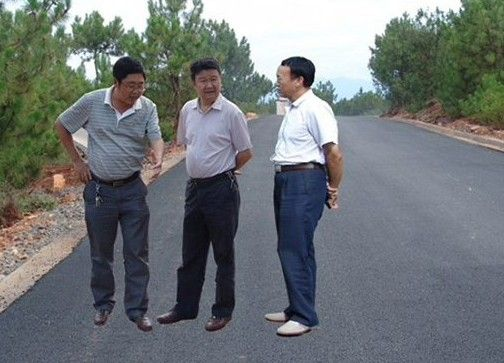 The screen grab of the doctored photo taken from xinhuanet.com, June 28, 2011. [Photo/chinadaily.com.cn]
The government website posted a picture of three local officials inspecting a highway project on June 16, only the images of the three are patched against a background of a highway, making them appear as if they are floating on air.
The picture was soon widely distributed and criticized on the internet. As a result, Huili government registered for a micro blog on Monday and apologized for the doctored picture: "A government employee posted the edited picture out of error. ... The county government understands the wide attention, and hope to apologize for and clarify the matter."
The photographer said in an apology that he combined some pictures taken on the day of the inspection because the original shots were not good.