Greater freedoms in people's personal and social lives most important accomplishment of the CPC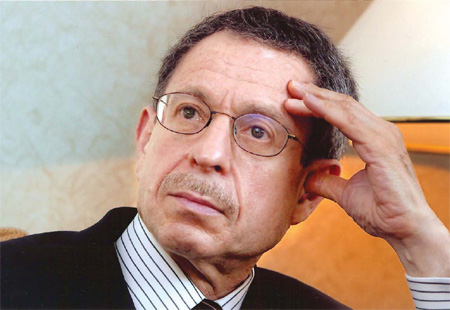 Robert Lawrence Kuhn, an international investment banker and corporate strategist, is a long-time adviser to the Chinese government and advises multinational companies on their China strategies. [Provided to China Daily]
Editor's note: As the Communist Party of China (CPC) prepares to celebrate its 90th anniversary on July 1, Robert Lawrence Kuhn, an international investment banker and corporate strategist, talks to China Daily on the Party's most significant achievements, particularly since it embarked on the policy of reform and opening-up in the late 1970s. Kuhn is the author or editor of more than 25 books, including The Man Who Changed China: The Life and Legacy of Jiang Zemin and How China's Leaders Think: The Inside Story of China's Past, Current and Future Leaders. He is a long-time adviser to the Chinese government and advises multinational corporations on their China strategies.
Q: Given your many meetings and contacts with CPC members, how would you describe a typical Party member?
A: During my more than 22 years coming to China - I have been to China over 100 times - I have been fortunate to meet CPC members in all walks of life and in all areas of the country. Although I do not like generalizing about any human beings, all of whom are individuals, I can say that CPC members have roles in Chinese society of greater responsibility and that they generally take these roles seriously. There is great diversity, both in professional competence and in personal morality.
They have a heightened sense of Chinese patriotism, which energizes their contributions to society, but which, on occasion, can become aggressive and counterproductive. In today's China, many are motivated by ambition to achieve, and in a knowledge-based, market-driven, competitive world, this is a good thing for China.
There are obvious abuses, particularly corruption and unethical behavior, but the fault is not the ambition, the market or the competitive will to achieve. The fault is personal, and society needs to do more to instill the highest standards of behavior - without harming proper ambition.
Among the CPC's senior leaders, many of whom I have been privileged to know personally, there is great concern to enact policies in the best interests of the people, while recognizing that due to the complex machinations and interactions in contemporary society, there are often competing policies that must be optimized, one against the other.
CPC leaders today seek policies that increase the standard of living and general well-being of the Chinese people, irrespective of this or that ideology.