Other traditions on Dragon Boat Festival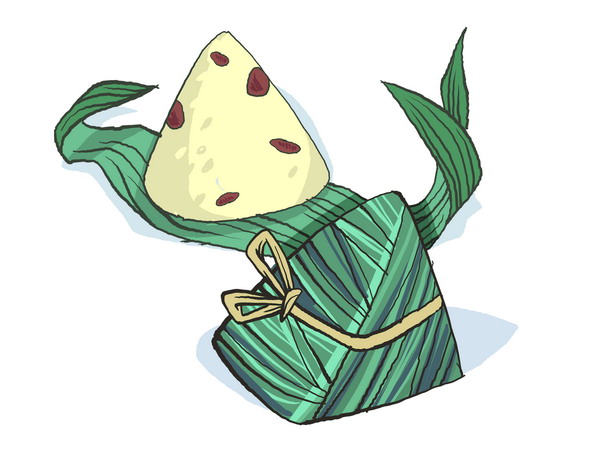 Zhang Chengliang/China Daily
Zongzi
The Dragon Boat Festival is supposed to have originated with the suicide of Qu Yuan, the great patriot and China's first poet, who died on the fifth day of the fifth lunar month in 277 BC. It is believed that immediately after Qu drowned himself, the locals threw zongzi, dumplings made of glutinous rice wrapped in bamboo or reed leaves, into the water so that the fish would not touch the body of their beloved poet. The modern custom of eating zongzi is believed to have developed from this ancient event.
Zongzi is now the traditional food for the Dragon Boat Festival. These glutinous rice balls come in different shapes - although the most common is triangular - and with a variety of fillings, such as egg, beans, dates, fruits, sweet potato, walnuts, mushrooms, meat, or a combination of these. The fillings are generally steamed. Date is the most popular filling.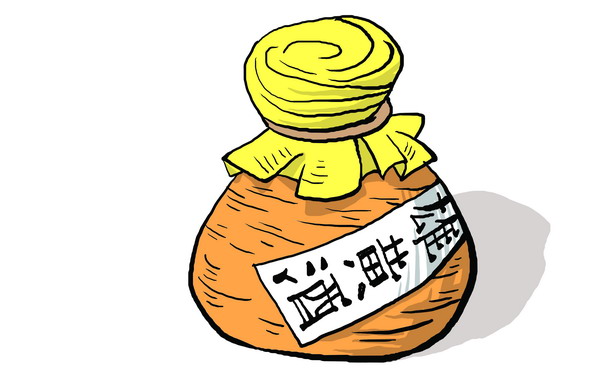 Zhang Chengliang/China Daily
Realgar wine
The drinking of Chinese liquor seasoned with realgar, a rare soft orange mineral consisting of arsenic sulphide, known as xionghuang wine in China, is a very popular practice during the Dragon Boat Festival, as it is supposed to protect people from evil and disease for the rest of the year.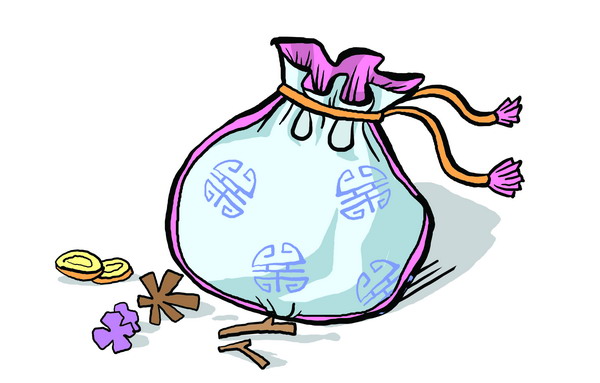 Zhang Chengliang/China Daily
Spice bag
During the "double fifth", adults and children carry fragrant silk pouches filled with spices. Handmade by local craftsmen, these small bags of silk, fine satin or cotton are believed to be a lucky charm bringing happiness and prosperity to the wearer and scaring evil spirits away. Skilled craftsmen often embellish these bags with fine embroidery of animals, flowers and fruits. Chinese herbal medicines are also sometimes added to the spices inside the bags.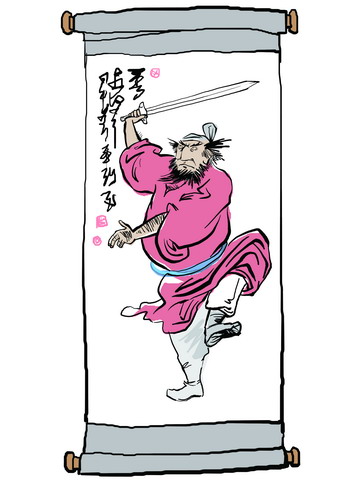 Zhang Chengliang/China Daily 
Hanging pictures of Zhong Kui
Zhong Kui is a figure of Chinese mythology and traditionally regarded as a vanquisher of ghosts and evil beings. During the days of Dragon Boat Festival, a picture of the fierce-looking Zhong Kui brandishing a magic sword can often be seen hanging on the door of Chinese homes, as it is traditionally believed to grant protection from evil for the rest of the year