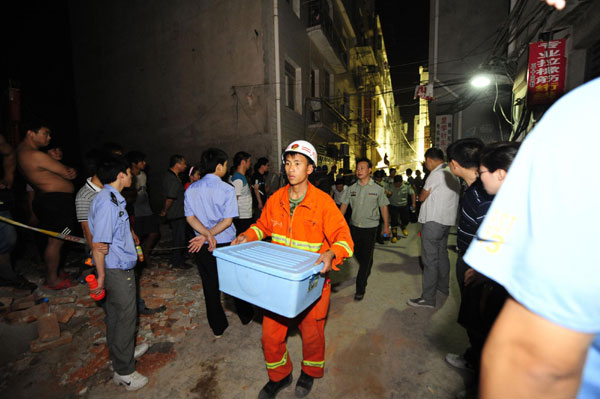 Rescuers are seen at the collapse site of the five-storey building under construction Thursday in Central China's Hubei province. [Photo/Xinhua]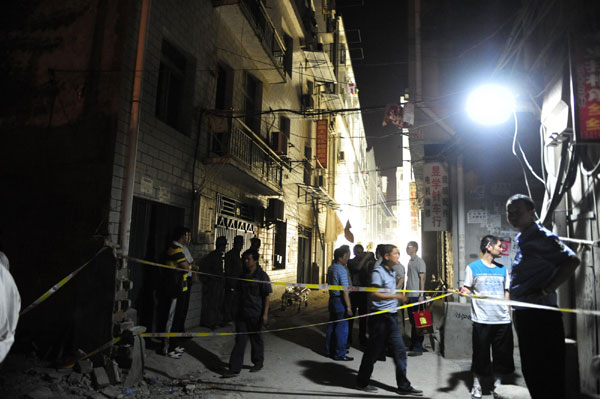 The collapse site of the five-storey building under construction Thursday in Central China's Hubei province. [Photo/Xinhua] 
WUHAN - A body was pulled out and seven others were injured after a five-storey building under construction collapsed Thursday in Central China's Hubei province, said rescuers.
The accident occurred about 6 p.m. in Dongfeng Village, Qiaokou District, in the provincial capital of Wuhan, leaving an unknown number of construction workers buried under the rubble.
Rescuers failed to detect signs of life under the debris, said Liu Mingzhu, an officer with the rescue contingent.
The seven people who were injured after being hit by falling bricks were admitted to hospital, Liu said.