Song Yushui was born in Penglai, Shandong Province in February 1966. After graduated from Renmin University in 1989, she has worked at the Economic Court of the People's Court of Haidian District in Beijing as a secretary, judge, vice-president of the court and finally Chief Justice of Intellectual Property.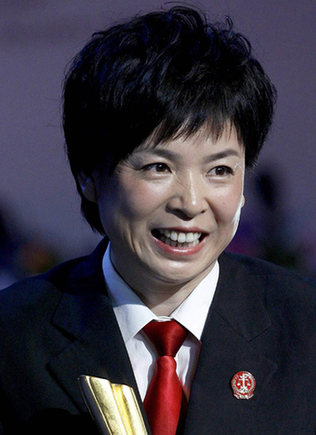 Song Yushui [Photo/Xinhua]  
For about 15 years, Song has dealt with more than 2,000 cases ranging from issues of civil disputes to business conflicts and to intellectual property rights violations. Many of her cases were high-profiled, and have become classic in China's judicial circles. Beyond all doubt, she has been highly appreciated by her colleagues and the public through her ethics and work performance.
Several years ago, Beijing citizen Liu Lanchun found his photographic works were being used by a media group without his authorization. He sued the group and asked for compensation. Song Yushui was the judge for that case. She listened carefully to the plaintiff and the defendant before making any judgement.
According to Li Yue, the authorized attorney for the defendant, and Liu Ming, the attorney for the plaintiff, Song always spoke very gently as well as reasonably. Both of Li and Liu could feel Song's respect for the parties involve, and uprightness of the law.
Song Yushui has won numerous awards and titles, including National Exemplar Judge, and one of the Top 10 Outstanding Young Judges. In her mind, she is an ordinary person, like everyone else.
As an elected deputy to the 17th CPC National Congress, Song once said to journalists that she would like to step into the venue of the Party congress with the voice of the people and society. She stressed that she hoped to see that justice in our society be served, and this was her responsibility and ultimate aim as a delegate to the Party congress.