BEIJING - Chinese Foreign Ministry's newly-registered microblog has drawn considerable attention at home, marking the government's latest efforts to connect to some of China's 457 million Internet users through increasingly popular web services.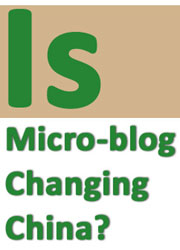 The account named Waijiao Xiaolingtong, which literally means "information on foreign affairs," is registered at sina.com, one of China's leading Internet portal.
Since posting the account's first message on April 13, the account has attracted more than 43,000 followers as of Tuesday afternoon, with numbers continuing to rise.
Over the account's first six days, 36 messages were posted in a mostly casual tone. So far, details about events in China's history of foreign affairs, visa information, and pictures and brief items regarding current affairs, including news from the BRICS Leaders Meeting and Boao Forum for Asia, have been posted through the account.
The Foreign Ministry is believed to be the first ministry-level department in the Chinese government to use the microblogging service, often described as China's Twitter equivalent.
China's microbloggers see the Foreign Ministry's microblog activity as a window for communicating with netizens.
Microblogger "Jiangnanziyunying" wrote that the microblog is a new channel for the government to listen to the people, but there is still a long way to go.
An official with the ministry's information department said the microblog is being run on a trial basis and "is not an official account of Chinese Foreign Ministry."
Microblogging played a role in evacuating Chinese nationals from Libya earlier this year.P   Chinese authorities were able to determine the locations of the employees of a Chinese company in Libya from a message posted by a microblogger, which aided in the nationals' safe evacuation.
"The microblog (of the Chinese Foreign Ministry) helps establish a new platform for public diplomacy, through which Chinese netizens can get more timely, rich information," said Liu Jiangyong, deputy chief of contemporary international relations institute with Tsinghua University.
Liu said China is trying to take advantage of social networking, including microblogging, for the good of its public diplomacy.
"It is an irresistible trend," Liu said.