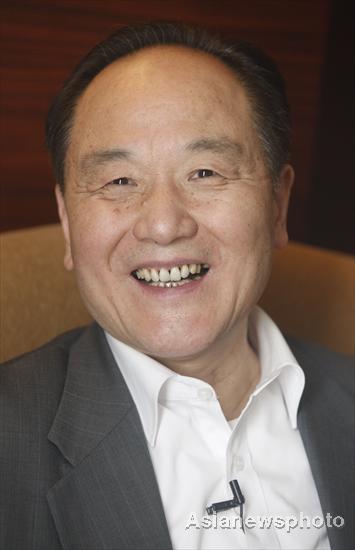 File photo of Wu Sike [Photo/Asianewsphoto]
RAMALLAH - However the situation changes in the Middle East, Beijing always supports the peace process between the Palestinians and Israel, Chinese Middle East envoy Wu Sike said here Friday.
Despite recent developments in the region, the Palestinian-Israeli conflict remains the core issue in the Middle East, he told Xinhua in an interview.
"There has been political turbulence in some Arab countries, and this development has caught the eyes of the world. However, under such circumstances, the Palestinian-Israeli issue should not be downplayed, forgotten or marginalized," he said.
Noting that part of the cause of recent unrest in the region is people's discontent with the Middle East policy of their respective countries, Wu said that a solution to the Palestinian-Israeli feud would be conducive to the settlement of other issues in the region and thus help maintain regional stability.
In line with this perception, the envoy said that an important aim of his ongoing Middle East tour is to assure the Palestinian people that no matter how the regional situation changes, China will, as always, back the Middle East peace process and the establishment of an independent Palestinian state based on a two-state solution.
Meanwhile, the regional trip, which also covers Israel, Syria, Lebanon and Qatar, is also intended to understand the approaches of relevant parties to the decades-old conflict in the new situation, Wu added.
The Chinese diplomat said that during his talks with Israeli and Palestinian officials, both sides expressed the willingness to resume the stalled peace talks.
"Settling disputes through peace talks is a consensus of the international community and a fundamental point of China's peaceful foreign policy," he said.
In the current context, both the Palestinians and Israel should refrain from taking violent moves and thus avoid producing an adverse atmosphere for reviving the peace talks, he added.
Commenting on the reconciliation efforts between the two main Palestinian factions, namely Fatah and Hamas, Wu said that Beijing wants the two groups to reconcile as soon as possible.
China encourages communication between the two organizations and is ready to offer necessary help, he said.
Wu became China's Mideast envoy in 2009 and has toured the region for several times.