BEIJING - Actress and "microblog queen" Yao Chen has become the first person with 5 million followers on China's popular Twitter-like microblog service, showcasing the rapid development of microblogs in China.
Related readings:


 Senior Chinese official opens microblog to promote transparency


 Micro blogs have a macro impact in 2010


 Bloggers help police capture murderers


 A macro boom in microblog business

Yao had 5,000,0001 fans on her microblog t.sina.com.cn/yaochen at 2:34 pm Friday, and the number grew by another 3,744 in the following one and a half hours.
A statement from sina.com.cn, which runs the microblog service, crowned Yao "microblog queen," saying Yao attracts netizens because she expresses her true feelings on her microblog, posting entries like text messages sent between old friends.
The 32-year-old actress rocketed to fame in 2006 for her role in the popular sitcom My Own Swordsman. She also starred in the phenomenally-successful television series Lurk screened in 2008.
Yao is the first non-Twitter microblogger in the world's top ten microbloggers, according to asiadigitalmpa.com, a website focused on Asia-Pacific social media and word-of-mouth marketing, the Sina statement said.
Yao has more microblog fans than American TV host Oprah Winfrey.
Sina's microblog service had 50 million users at the end of October 2010.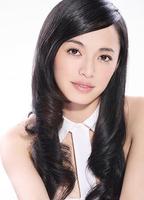 Yao Chen 
As many as 157,542 entries were posted in the first minute of 2011, or 2,625 entries per second.
The number of people using the Internet in China had risen to 457 million by the end of 2010, up 73.3 million from a year earlier, meaning over one-third of the Chinese population is online, according to the China Internet Network Information Center (CNNIC).
Microblog users totaled 53.11 million, or about 13.8 percent of all Chinese netizens, at the end of last year, said the CNNIC.
Separately, Yao and her husband Lin Xiaosu issued a statement on sina.com.cn Friday to announce the end of their seven-year marriage.
The two, who were classmates at the Beijing Film Academy, said their marriage is their most cherished memory.
They also asked for privacy, with the statement to be their only public comment on the matter.