Shanghai: Smart money
Don't follow the crowd when it comes to investing, a 50-year-old single mother tells Gao Changxin.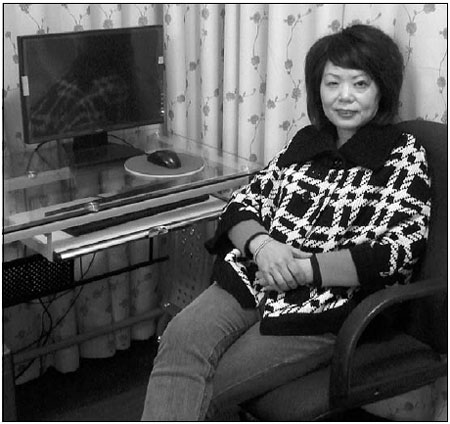 Yin is convinced it's a battle between "mothers and the big powerful institutions". [Provided to China Daily]
Her investment strategy for 2011 is straightforward. Stay as far away as possible from the stock market.
For Yin Chunzhu, it is an insight earned while painfully watching her money being whittled away after the Shanghai Composite Index (SCI) of 5,000 points to a low of 3,000 in 2009 - cropping 40 percent off her original investment of 500,000 yuan.
"You buy apartments, you buy collections, you place your money in the bank, but don't put any into the stock market, not unless you are a professional player," cautions Yin, a Shanghai native with a high school diploma.
The single mother said she entered the stock market when everyone around her seemed to be making money and were telling her how easy it all was. "Now none of my friends talk about stocks, and when they do, they sigh," she says. "It's mothers versus the big powerful institutions and mothers don't stand a chance.
"And don't listen to the man in suits on the TV who make it sound so credible."
A report published in March 2010 says individuals investors on the stock market lost an average 7.2 percent each year from 2002 to 2007, the equivalent to 1.36 percent of China's GDP and 3 percent of total personal income. Most of the losses are from gross trading performance (32 percent), broker transaction fees (34 percent) and government transaction taxes (34 percent).
The report uses transaction history and accounts data of all traders on the Shenzhen Stock Exchange to construct portfolios that mimic the buys and sells of each investor group from 2002 to 2007.
Yin got some spare cash when the government relocated her family twice and gave her handsome compensation. Even after her roller-coaster during the bull market, she's no longer happy just putting her stash in the banks, with their low interest rates.
"Real estate provides good opportunities. Apartments in Shanghai are too expensive, so I am thinking of second and third-tier cities, such as Wuxi and Kunshan," she says. "There are rumors that real estate prices will rise sharply in 2011."
Another reason why she is opting to invest in bricks and mortar is the relatively easy maintenance. Throughout 2010, she was checking the prices of her stocks at least a dozen times a day on her smart phone. "I am not young and I have work to do and a daughter to look after, so I don't want to put too much energy into my investments any more.
"I have a good life and I don't dream of becoming a billionaire overnight anymore. I just want money to grow at a reasonable but safe rate."