Electoral change on table

By ZHU ZHE (China Daily)
Updated: 2010-03-09 07:23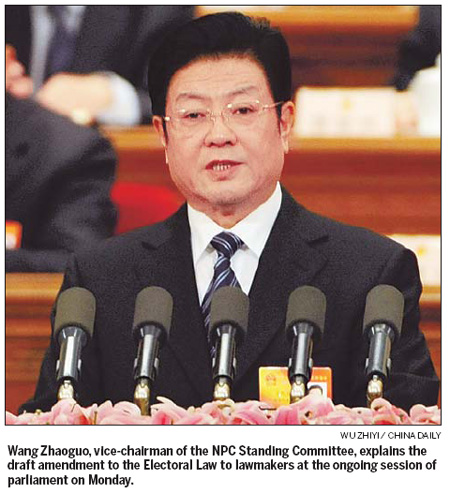 Foreign citizenship banned
The draft amendment to the Electoral Law also requires candidates to provide basic information such as personal identification and a resume to the election committee.
If a deputy provides false information, the case must be made public, according to the draft law.
While explaining the new stipulations to lawmakers, Wang said the change is in response to suggestions from some deputies that candidates must submit information as to whether they have obtained a permanent right of abode in a foreign country or a foreign nationality.
According to China's laws on deputies of people's congresses, only Chinese citizens can be elected as people's congress deputies.
The latest draft amendment does not ban deputies with permanent right of abode in foreign countries, as legislators said the issue is complicated and needs further discussion.