Delicious treats for NPC deputies

(chinadaily.com.cn)
Updated: 2010-03-03 11:08

Editor's note: The deputies of the National People's Congress (NPC) had arrived in Beijing by March 2, 2010 to attend the Third Session of the NPC.

Besides the issues and debates, one subject is always guaranteed to be a hot topic – Food. Here we take a look at what delicious treats they will be eating during the sessions.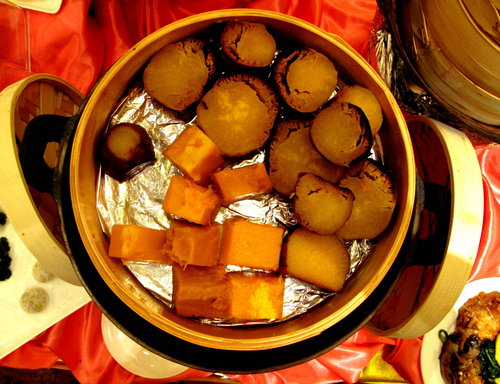 Toasted pumpkin and baked sweet potato [Photo/CFP]