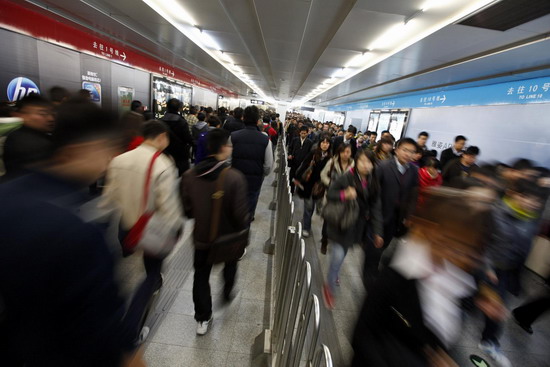 In this November 1, 2010 file photo, people walk through a subway tunnel in central Beijing. [Photo/Agencies]
BEIJING - Beijing will open five new suburban subway and light rail lines Thursday, which will help ease the city's chronic traffic congestion, bringing the total number of lines in the city to 14.
Related readings:


 Beijing opens five new subway lines


 China's longest subway to open in Beijing


 Beijing subway's Changping Line in trial operation
Authorities will hold an inauguration ceremony at a subway stop at 11 am. The new lines will start receiving passengers at 2 pm.
The five new lines -- Fangshan Line, Changping Line, the first phase of the No. 15 Line, Yizhuang Line and Daxing Line -- have a combined length of 108 kilometers, bringing the total metro length to 336 km in the capital city.
The new lines cost nearly 61 billion yuan ($9.2 billion) to build.
Beijing's metro network hauls 5.02 million passengers per day.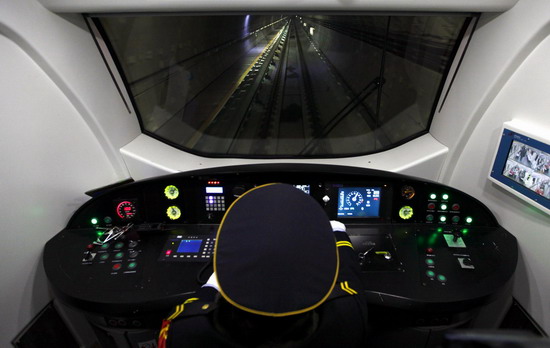 A train driver drives a train through a section of a new subway line during an official opening in Beijing December 30, 2010. [Photo/Agencies]