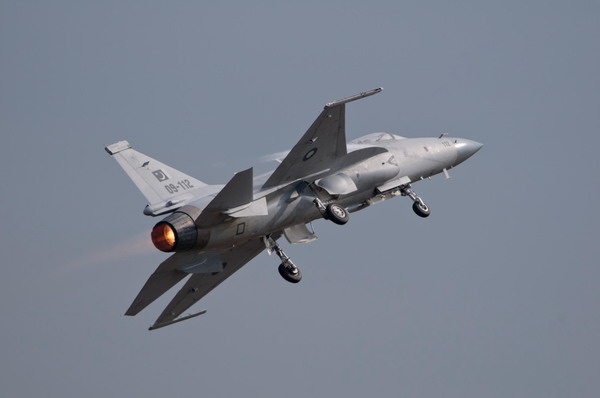 A FC-1 fighter jet flies during a rehearsal for display at the 8th China International Aviation & Aerospace Exhibition in Zhuhai, South China's Guangdong province on Nov 15, 2010. [Photo/Xinhua]
China is in talks about selling the FC-1 fighter jet to eight countries, Flightglobal.com reported Wednesday.
According to the website, Zeng Wen, vice-president of the China National Aero-Technology Import and Export Corporation (CATIC), revealed they are in discussions with up to eight countries about sales of FC-1 (Fighter-China-1), or Xiaolong. But he declined to name which countries.
Potential buyers include Egypt, Sri Lanka and Venezuela, according to the website. The Chinese PLA Air Force could also be a potential customer.
It also said Pakistan has confirmed orders for 50 FC-1s. And Zeng believes the eventual sale will reach 200 due to its low cost.
FC-1, or JF-17 Thunder in Pakistan, is a Pakistan-China joint production designed as a replacement for several existing types of fighter jets including RSK Mic-21, Dassault Mirage 5, Northrop F-5 as well as the homemade Nanchang A-5 and Chengdu F-7.