HANGZHOU - Some gas stations throughout Hangzhou in East China have run dry, and truck drivers have been struggling to fuel their businesses in the last week, Qianjiang Evening News reported Monday.
Ge, a truck driver in Hangzhou, went to 17 sevice stations on Saturday but got only 100 yuan worth of diesel oil (around 15 liters).A sales manager at PetrolChina in Hangzhou said and he hasn't received any information on possible increases in diesel prices.The shortage may be caused by enterprises purshasing diesel to generate power after some local governments tighten the electricty supply to meet the engery-saving goals. Refineries are not willing to expand production as international oil price has been increasing since the end of September, the manager added.
Sinopec in Hangzhou said Sunday that they will increase the diesel supply and the shortage would be relieved soon.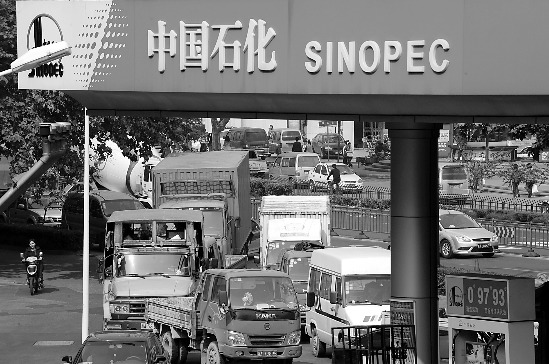 Trucks line up outside a gas station in Hangzhou, East China, Oct 31. [Photo/Qiangjiang Evening News]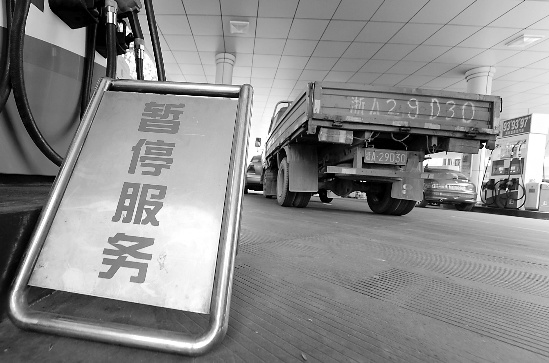 Some service stations in Hangzhou have temporarily stopped selling diesel oil. [Photo/Qiangjiang Evening News]