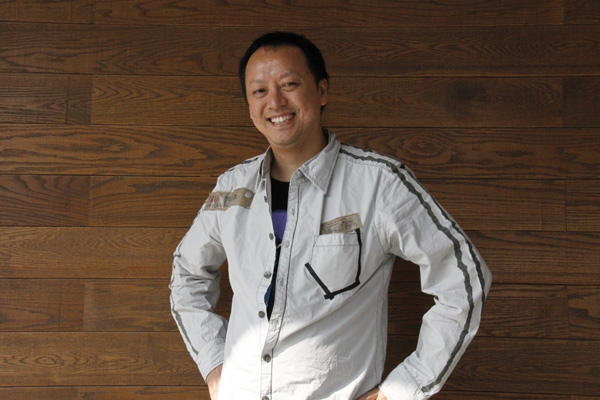 Henri Lee [Uking Sun/chinadaily.com.cn]
Henri Lee, born into a poor family in Hong Kong, already spent thirty years in Australia before moving to Beijing in Aug 2009 to tap what he calls "rich opportunities."
With his previous occupation as an oculist, he now engages in broad area of business, such as the export and import of medical supplies between China and Australia or providing assistance in enterprise development.
But his dream in the next several years is firstly to ensure his two children learn the Chinese language well at an international school in Beijing. Lee believes the language skills and the diversified atmosphere in Beijing will help his children to lay a good foundation for their future career.
"My children did experience cultural shocks in the school. There are some Chinese students so rich that they may have three drivers and two chefs in their families. The academic study is competitive too."
"They are learning well and even can write an essay of 300 Chinese characters," he added.
Lee believes living in China can expose their children to more diversity and a better understanding of Chinese society more closely and deeply than in Australia. "The chances for Chinese in Australia are limited and it's hard to reach the higher level in the social hierarchical system. "
The already successful businessman seems confident about China's economy growth although he admits there are many corrupted officials and it may need time to shorten the income gap in China. Some old habits, like spitting on the street, certainly need to be corrected.
"Education is the key. The general education level in China is still low."
For his long-term dream, Lee plans to establish a private enterprise to empower the poor people in China by spreading his management skills and providing short-term English language training. "I hope to make people get rich rapidly."