BEIJING - Forty-five non-governmental organizations (NGOs) in China Saturday called for a nation-wide boycott of charities and social events sponsored by tobacco companies.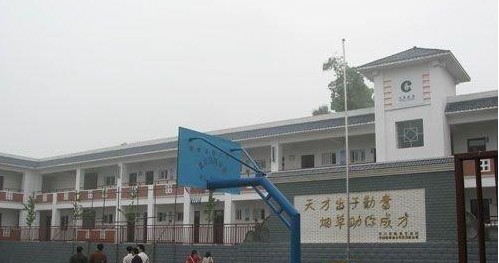 The "Sichuan Tobacco Hope Primary School" sponsored by a tobacco company in SW China's Sichuan Province. The characters on the wall read, "A genius is put down to hard work; Tobacco helps you succeed." [File Photo/Hudong.com]
Related readings:


 Smoke-free scenes in films, TV growing in China


 Tobacco control


 Chinese entrepreneurs respond to charity appeal
The move was aimed at heading off "hidden" commercials planted by the tobacco companies.
The NGOs, from various sectors including health, environmental protection and disease control, announced in a proposal that the society should say no to social, literary or sports events sponsored by tobacco companies.    
The proposal surfaced after local media reported that a tobacco company funded a primary school in the quake-hit area of Southwest China's Sichuan province after the 2008 earthquake. The school was named "Sichuan Tobacco Hope Primary School" and has a slogan pinned on the wall claiming "Tobacco helps you succeed".
Wu Yiqun, vice director of the Think Tank Research Center for Health Development, an NGO promoting smoking control in China, said this kind of marketing strategy is dangerous as it might lure youths to begin smoking.
"The tobacco companies in China often use charity as the camouflage of their marketing strategy to increase their publicity as well as to promote tobacco products," Wu said.
According to the Framework Convention on Tobacco Control (FCTC) adopted by the World Health Organization in 2003, the parties of this treaty should forbid all forms of sponsorship and advertisement which have the intention, effect or potential effect to promote tobacco products in direct or indirect ways.
As of today, the convention already has 171 signatories. China ratified the convention in 2003.
China is one of the world's largest tobacco producing and consuming nations with about 350 million smokers, or about one-third of the world' s total, official statistics show.