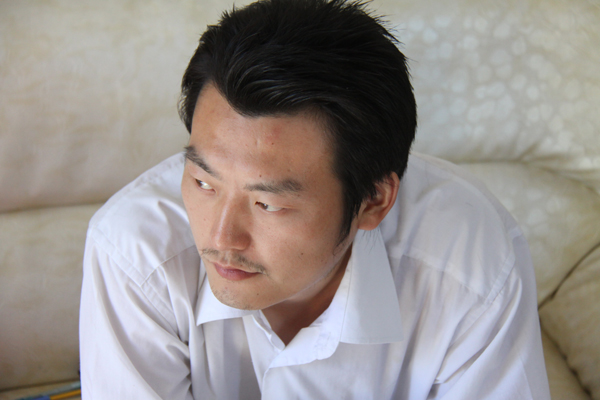 Cong Maolin
Cong Maolin, 24, was born in East China's Shandong province and has been struggling for four years in Beijing to realize his dream of turning his screenplay into a movie. With his latest screenplay entitled Subway, which tells the story about platonic love and marriage, he seems to be getting tired of chasing his dreams in Beijing and is considering going back to his hometown if he can't make any progress by the end of 2010.
Cong's parents wanted him to learn digital control at a regional technical college, but he went against their wishes at the last moment, coming to Beijing in 2006. After six months of studying photography at the famous Beijing Film Academy, he discovered his real interest was in filming and since then devoted himself to the study of film production.
"People should join the army if you want to be somebody in troubled times, and the art industry is a good choice to become famous in peaceful times… the unknown watermelons have no market," the ambitious young man wrote in a poem to depict his situation.
The high cost of living seems to be the biggest pressure on Cong, forcing him to exit from Beijing. Without a stable job, he barely can support himself, sometimes writing screenplays for advertising agencies.
"My parents also remit money to me. I share a room with six people, the rent is 300 yuan per month, and this is a lot of money for me," he said.
"If I am an investor, why do you think I should invest in a love story written by a young man like you?" I asked him.
"There are a lot of creative and romantic scenes, and I also think the story will inspire people," he answered.